How to write great vows
Without a doubt, how to write amazing vows is one of the first questions my couples ask me when we catch up to design their ceremonies. Basically you're being expected to do something really important, that you've either never done before, or only done once (or twice!) before. Vow writing comes easy to old hands like celebrants because we see them every day. It's a bit different for our couples though.
Firstly, there's two things to think about:
1.  what will you be comfortable writing?
2.  what will you be comfortable saying?
Public speaking terrifies most people (I'll blog about ways to help with this later – I teach public speaking at uni, so I have some handy hints).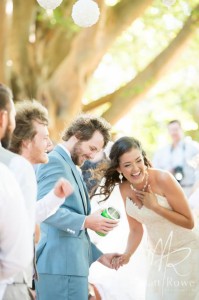 So, because I figure you're not 'old hands' at writing vows, I always suggest to start with the Cheat's Version – which is this: