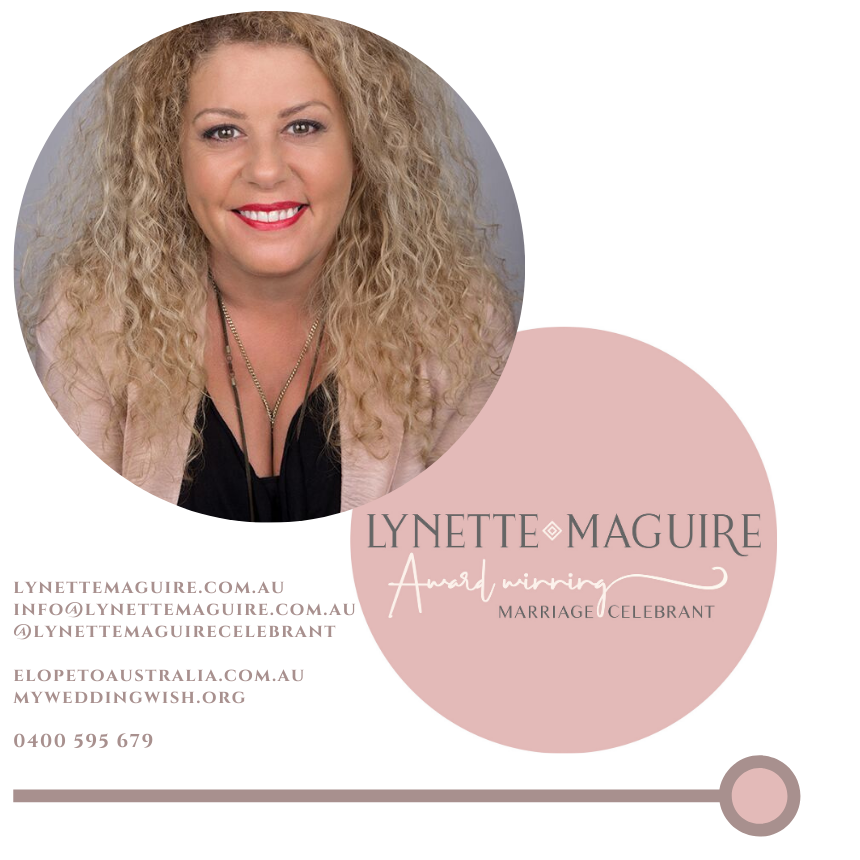 Do you want some more information to see if I'm the right celebrant for you?  I'm known as the first fun celebrant when I started this gig 18 years ago because it just wasn't a thing back then (but I'm big on being authentic, so being a fun celebrant suited my vibe) and am popular for writing and delivering fun weddings to over 1700 couples over that time.  Whether you're after a 50/50 balance of fun and emotion, or you want to go wild, I'm your gal.  I've won all the awards and one year was voted 100% by my couples – something no other celebrant in Australia has achieved before and since.
I stick mainly to weddings in Brisbane north, Bribie Island and Sunshine Coast, Queensland, however, I have been known to travel and will consider other 'location' weddings. So if you want a fabulous, fun wedding ceremony – shoot me through an email or give me a call.
** If you haven't received a reply from me within 24 hours, something has gone wrong, either resend or phone me  🙂  and make sure you include your phone number so I have two ways to contact you.  Also, please check your email and phone number are entered correctly – otherwise I can't contact you (I won't spam you – pinky promise).
** If you're using a hotmail or outlook email, check your junk folders for responses – often they get tossed in there 🙁
Alternatively, phone or text me on – 0400 595 679
What are you waiting for?