What sort of ceremony will suit you?
Everyone says that weddings are a celebration... so why on earth do we put up with ceremonies that are boring and as far away as possible from being a celebration?
Many people think the real "celebration" starts at the reception. Why? Who wrote that stupid rule? Why can't it start at the ceremony? Let the fun begin early and let's get the guests interacting and actually enjoying your ceremony. Culturally, we've been taught to 'endure' wedding ceremonies - be good boys and girls. Be quiet and respectful. I reckon that's all rubbish. You deserve a ceremony that reflects you both. So, don't have a boring ceremony if you're not boring people!
You have a choice now.
If you'd like me to be your celebrant, you'll get a choice of how your ceremony is conducted:  if you'd prefer something formal and traditional - that's fine! Or if you'd like something middle of the road, that's cool too - it's the option most couples go for - a beautiful balance between fun and emotional. Or, the more outrageous couples just want a rip roaring time and an 'all fun' ceremony.
It's totally up to you because I can deliver the wedding ceremony you want - I'm flexible and very low maintenance. My main goal is to make you both ecstatic with with your choice of celebrant for the most important day of your lives.
Ok, so now you know you can choose the style of ceremony - let's look at what sort of ceremony do you want? Big? short and sweet? an elopement on the Sunshine Coast? A no frills wedding? You can choose from:
A DIAMOND QUALITY WHITE WEDDING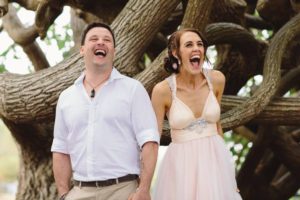 The standard ceremony is usually about 20 minutes in length, but it really depends on how we design it. Some ceremonies stretch out to about 30 minutes... (but remember, with my ceremonies that doesn't necessarily mean 30 minutes of boring - it can be 30 minutes of fun if you want). You get a big say in how your ceremony is designed and structured (unless you want to leave it all up to me and that's great too).
The majority of my ceremonies are written to be fun and interactive - no boring ceremonies here (and a guaranteed cheese-free zone), even couples who want me to give them a traditional or Christian ceremony have a great time. I believe a good ceremony is one that reflects you both, and is a nice balance between laughs, tears (of joy!) and emotion - not to mention guest participation. Your guests should walk away saying "Wow! that so suited them".
I'll write a ceremony that is personalised to you.  You won't get something that's been nicked from the internet.  Remember though, you're in charge of the vibe of your ceremony!  I can help you write your own vows too.  I've found that even people who are terrified of writing their own vows end up nailing them!  You just need a template and that's one of the reasons I'm the perfect celebrant for you.  We'll run through everything together at our ceremony design meeting and by the end of that meeting, we'll all have a great idea of what will happen.
Oh!... And I like to enjoy myself too... So irrespective of what you decide, you know we'll all have a blast on your day.
AN LGBTIQ LOVED UP WEDDING
I'm a registered Civil Partnership Notary and love conducting same sex ceremonies - in fact I treat them just like a wedding ceremony (although the legal stuff is a tad different).   Your ceremony will be whatever you choose it to be and I'll help guide you as to what might suit you.  Some couples choose to register their Civil Partnership, other wait for the 'real deal' and say registering the partnership is akin to registering their dog.  It's totally okay with whatever you decide!  You'll never have a judgement from me because I understand both sides of that debate.
Check out the brilliant film of Tash and Tegan's gorgeous ceremony at The Chapel, Montville - it'll blow your mind!
| | | | |
| --- | --- | --- | --- |
| All the lady loves | Legislation shouldn't govern love! | Lynette Maguire conducted the ceremony and celebration for gorgeous Em and Naomi |   |
A SNEAKY ROMANTIC ELOPEMENT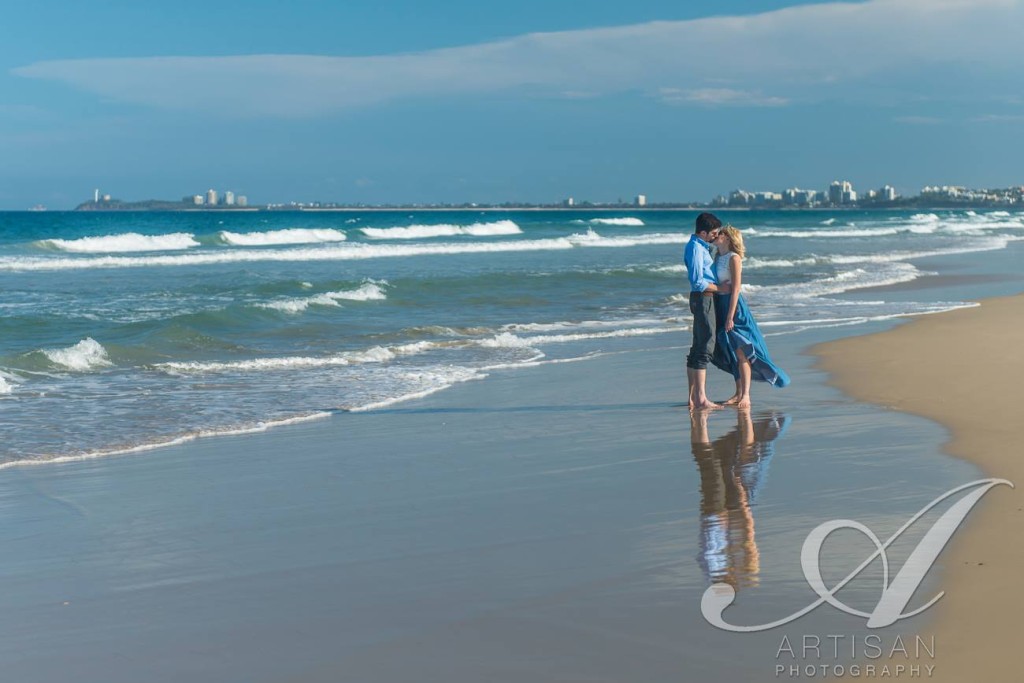 Want run away and get married with only a few friends (this is what Kenny and I did - we eloped and had a huge "sucked in you missed it" party about a month later).  Sneaky weddings are about 10 minutes in length. Still fun though! I can supply your witnesses or you can bring your own (2 people over 18 years of age).  Elopements basically have a minimum of under 10 guests, and aren't conducted at 'traditional' times, such as a 3pm on a Saturday in September (prime time).  So, these sneaky ceremonies are usually between Monday- Thursday, on the Sunshine Coast, Queensland, and they're cheaper than the standard ceremony - but just as much fun.
Sometimes it can be daunting to try to organise a wedding when you don't live in the area - so this is where I can also help. I'll recommend some fabulous people who do great work and you won't get ripped off. I only work with people I trust and people who I've worked with before, so if in doubt - just ask. Check out the i love page for some links to people I love to work with.
I also own Elope to Australia, so if you're after an elopement or small wedding package anywhere in Australia, check out the website.  NOTE:  If you book a package through Elope to Australia, I cannot be your celebrant, but I promise I'll offer you a choice of awesome celebrants to choose from.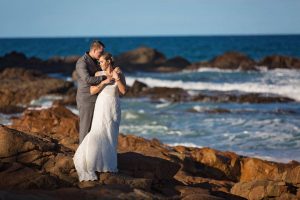 THE COFFEE TABLE WEDDING
This is just the legal stuff over a cup of coffee or a glass of champas - about 5 minutes and you're hitched. No ceremony - just some legal words (though you can write your own vows and exchange rings if you like) and signing the docs.
If you can't wait to be married and don't want the fuss, stress or expense of a bigger ceremony - coffee table weddings were designed just for you. Again, I can supply witnesses if you like. This is a super popular and the cheapest option, and it will need to be central Sunny Coast during the week - preferably in the Twin Waters area.
A GIFTED CHARITY WEDDING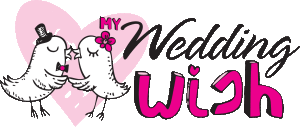 I am the Founder and Chief Executive Officer of My Wedding Wish, a Sunshine Coast based national charity which grants 'wedding wishes' to couples around Australia who are battling a terminal illness. The first Wedding Wish was held on Wednesday, 11th December 2013 and since then the My Wedding Wish crew have gifted about $450,000 worth of fabulous ceremonies to some gorgeous couples who would otherwise not be able to have the wedding they deserve.  Our awesome national suppliers donate their time or services to gift these couples a beautiful white wedding. You can find more details about My Wedding Wish through the website - or just shoot me through an email.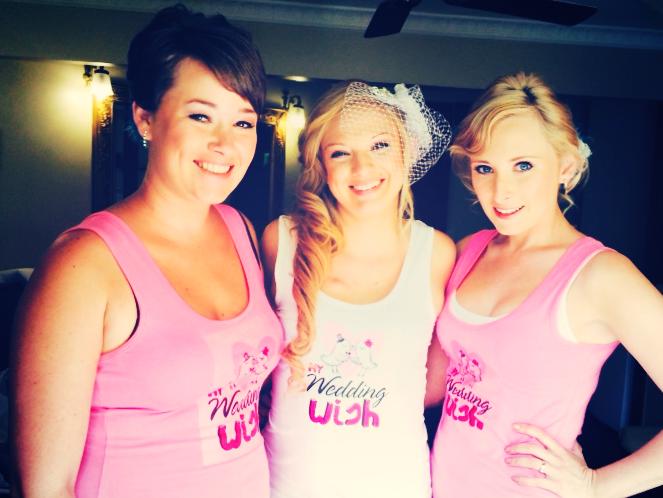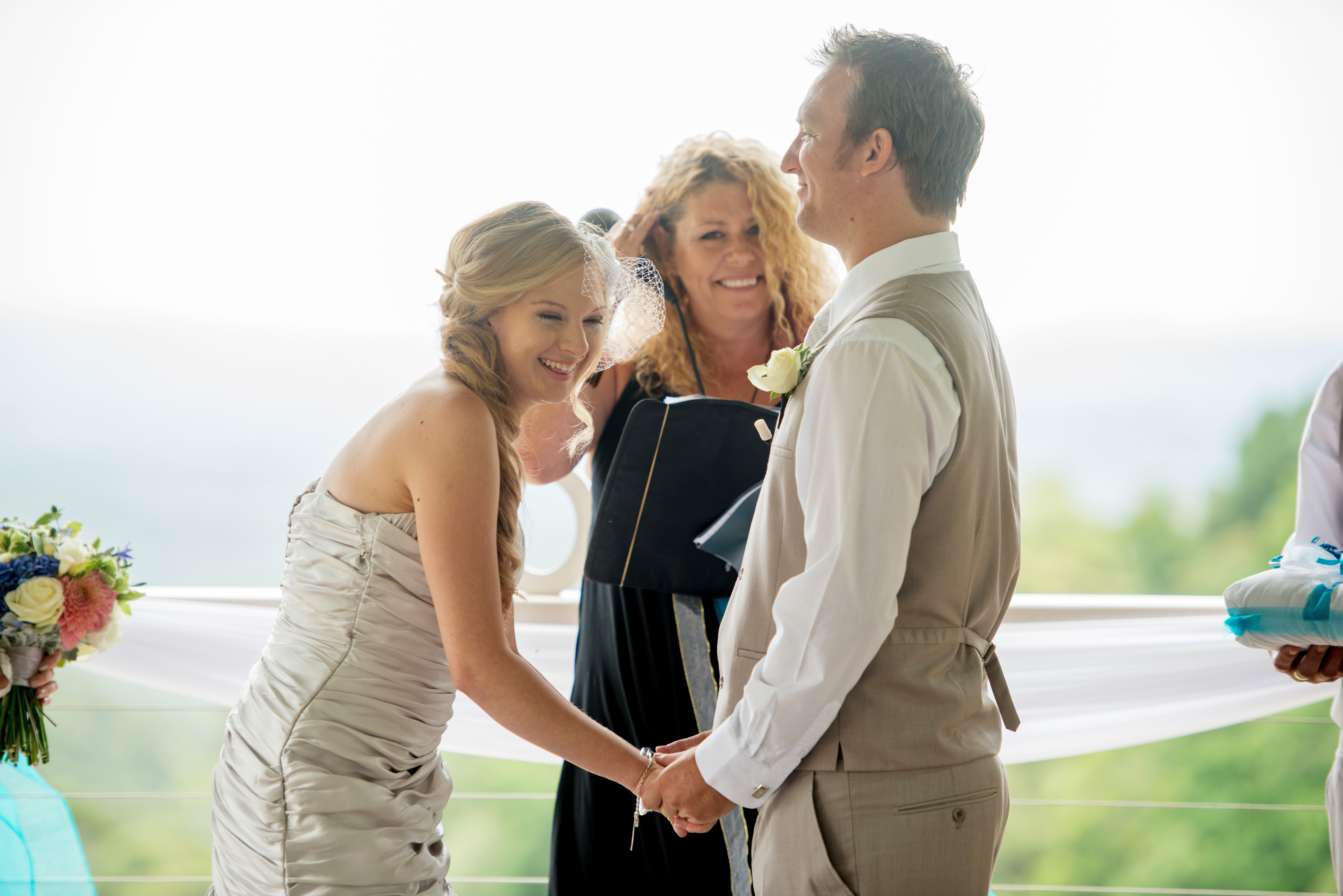 A LOVED UP FUNERAL OR LIFE CEREMONY
A lot of time goes into writing the ceremony for a funeral or life ceremony - that's because it's almost impossible to sum up a person's lifetime in the 30 minutes designated at the chapel.  I put a lot of effort into writing amazing ceremonies which capture the essence, the spark, the personality and the quirks, because your loved one deserves that!
I'm very particular when conducting funerals because I believe that funerals should be conducted with love, respect and compassion - but that doesn't mean boring.  The life ceremony for your loved one should reflect who they were - if they loved a beer and laugh, well that should come out in their ceremony.  I recently went to a funeral for a family member in Brisbane and frankly I was extremely underwhelmed at the lack of passion, care and public speaking skills of the celebrant - she was appalling.  It made me a little miffed actually - my family member deserved SO much more than this woman gave.  So, I promise I will conduct your loved one's life ceremony, funeral or remembrance ceremony with love and humanity (and yes, maybe even a few laughs too).
WHAT THEY ALL HAVE IN COMMON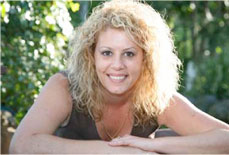 Firstly, I can promise you my personal attention in all matters. I encourage lots of contact from my couples - the more contact we have the closer we'll all feel on your day: I won't be "the Celebrant" at your wedding: I'll be your friend, Lynette (or Lynny which most people end up calling me).  I don't turn into a stalker, so I'm not in your grill all the time, but if you want me - I'm there!
Many of my past brides have become close friends and we're still in contact after many years. It's one of the perks of my job!  In fact this year, I'm conducting a renewal of vows ceremony for a couple I married ten years ago - how cool is that!
I send out "homework" to my couples - its one of the tools I use to get to know you. But it's a pretty handy tool too - it will help me write your ceremony - and if you're interested in writing your own vows - well, I'll show you how it can help with that too: it's handy homework! It sounds ominous but my homework is not a serious thing - get your gear off and roll in the grass, maybe throw spaghetti at each other .... then fill it out - have some fun with it. I promise the fun and joy of your relationship will reflected in your ceremony!  If you don't want to do homework - don't!  you'll still have an awesome ceremony!
If you want to write your own vows (and I encourage you to do this), I'm here to help and I'll give you some hints and tips. You can stick with the traditional, standard ones, but personally, I think every relationship is unique and writing your vows is a way of showing that uniqueness to each other and the world. I would strongly suggest you back away from Google - especially if you don't want cheesy vomit-worthy vows. I'll show you how to write honest, fun and sensitive words and you won't feel like an idiot saying them.  It's amazing how many couples (especially the boys) say they don't want to write their own vow, but when I teach them how, the vows are incredible!  Honesty is the key!
Obviously all the legal stuff! Yes, all the paperwork will be lodged on time and your wedding will be legal. Ha! there's no loopholes in my contracts :)
I don't have different "levels" of service like many other celebrants. My quality doesn't vary depending on how much you pay me. So there's no silver, bronze or plastic 'levels' here - Great professional service always, irrespective of the ceremony type.
OTHER CEREMONIES AND CELEBRATIONS
Yes I do most other life ceremonies including child namings (only for couples that I have married or will marry) and renewal of vows on the Sunshine Coast, Queensland and in surrounding areas.  In all my ceremonies, my personality and humanity remains the same.  I want the best ceremony for you  - one you deserve.
HINTS 'N TIPS
Summer in Queensland has been known to reach the 40's so don't forget your guests: make sure there's plenty of water, sunscreen and shade. Oh! and don't keep them waiting too long.
PLANNING A BEACH WEDDING
Check out the Tide times if you're planning on a beach wedding, and the sunset and sunrise times can help you plan your day.
WHAT'S YOUR PLAN B
If you're panning on getting married outdoors it's really important you consider the possibility of bad weather. Get yourselves a "Plan B" - a place you're just as excited about as your "Plan A" - it may save some tears on your day! (If you get stuck ask your reception venue if they can cater for you - most will be able to oblige!)