What sort of ceremony will suit you?
Everyone says that weddings are a celebration... so why on earth do we put up with ceremonies that are boring and as far away as possible from being a celebration?  That's why I decided to be true to my authentic self and why I'm know as the fun marriage celebrant. 
Many people think the real celebration starts at the reception. Who wrote that stupid rule? Why can't we have a fun wedding ceremony? Let the party begin early and let's get the guests interacting and actually enjoying your perfect wedding day.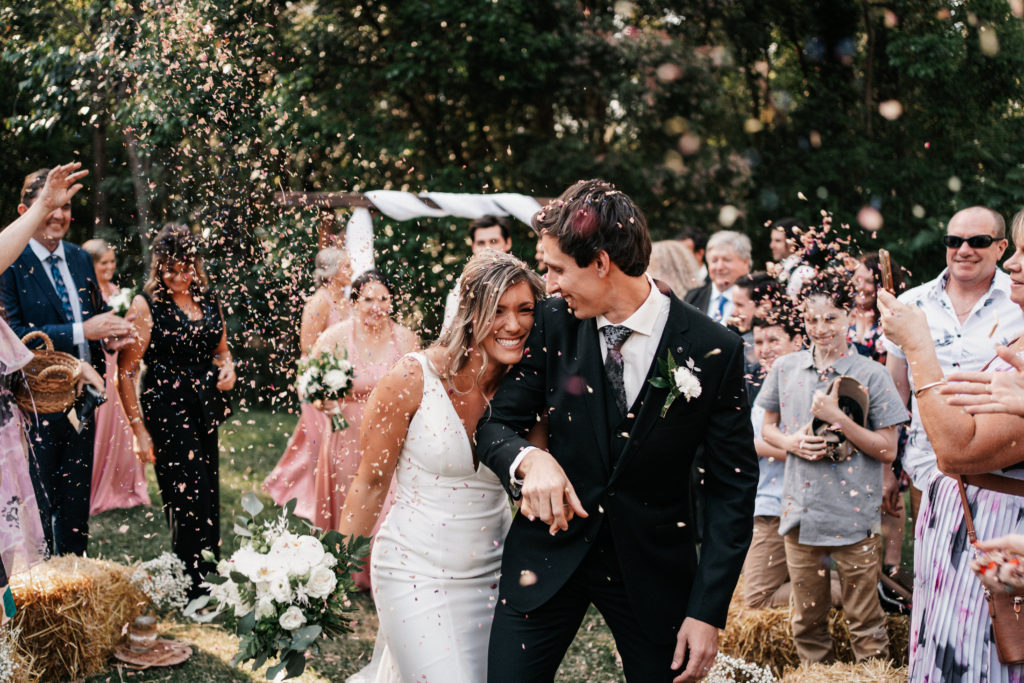 Fun wedding ceremonies are more forte.  My natural personality is fun loving and upbeat and I'm well known as a fun marriage celebrant who can deliver anything from full on hilarious ceremonies, to more traditional wedding ceremonies - you two get to choose.  I ask each of my couples what sort of wedding they want, and then suggest elements to create their perfect wedding.  So, If you'd like me to be your Sunshine Coast marriage celebrant (or Bribie Island celebrant ... ha! anywhere really), you'll get a choice of how your ceremony is conducted:  if you'd prefer a formal and elegant ceremony- that's fine. Or if you'd like something middle of the road, that's cool too - it's the option most couples go for - a beautiful balance between fun and emotional. Or, the more outrageous couples just want a rip roaring time and an 'all fun' marriage celebrant.  I can do that too. 
It's totally up to you because I can deliver the wedding ceremony you want - I'm flexible and very low maintenance. My main goal is to make you both ecstatic with with your choice of me as your wedding celebrant for the most important day of your lives.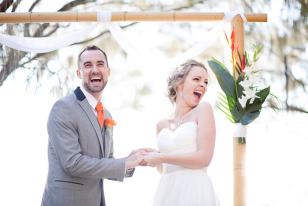 Okay, so now you know you can choose the style of ceremony - let's look at what sort of ceremony you want? Big? Short and sweet? An elopement? Or a legals-only registry style wedding?
Oh and did you know I run an elopement business too.  You tell me what you want in your Sunshine Coast, Brisbane or Bribie elopement package and I'll make it happen.  I arrange elopements all around Australia to take the pressure off you. 
You can choose from:
A DIAMOND QUALITY WHITE WEDDING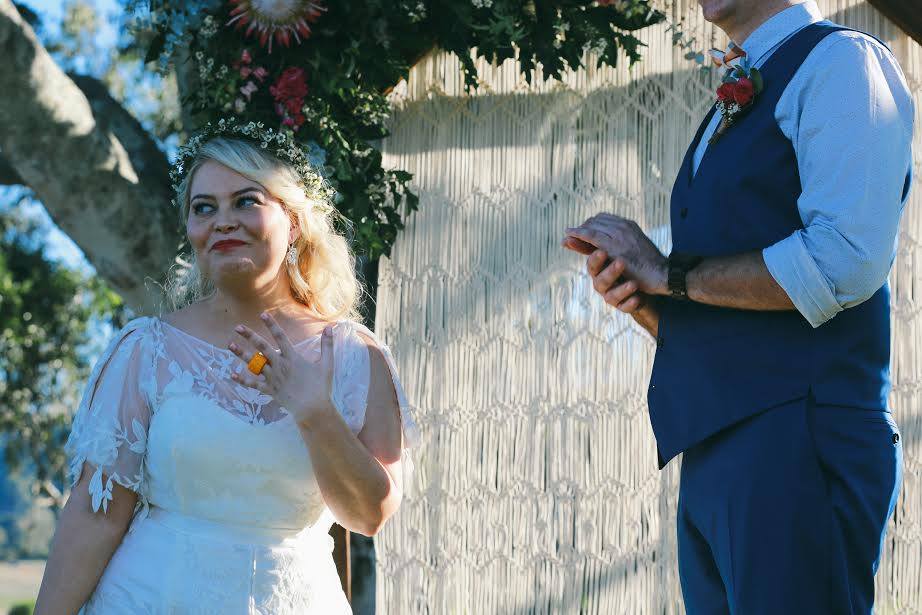 This is my top shelf wedding ceremony which usually takes about 20 - 25 minutes, but it really depends on how we design it.  If you're wanting a Friday or Saturday wedding in Spring, this will be the category you fall under.   (Remember, with my ceremonies that doesn't necessarily mean 25 minutes of boring - it can be 25 minutes of a fun wedding ceremony if you want). You get a big say in how your ceremony is designed and structured (unless you want to leave it all up to me and that's great too).
The majority of my ceremonies are written to be fun and interactive - no boring ceremonies here (and a guaranteed cheese-free zone), even couples who want me to give them a traditional or Christian wedding ceremony have a great time. I believe a great ceremony is one that reflects you both, and is a nice balance between laughs, tears (of joy lol) and emotion - not to mention guest interaction. Your guests will walk away saying "Wow! that so suited them".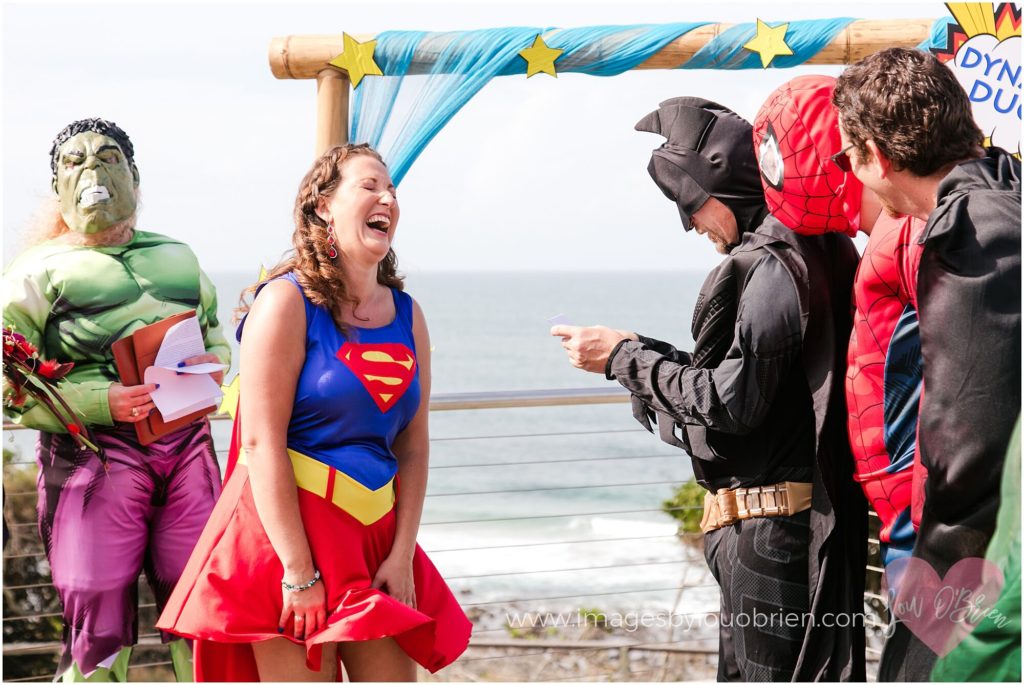 I'll write a personalised wedding ceremony for you.  You won't get something that's been nicked from the internet.  Remember though, you're in charge of the vibe of your ceremony.  If you couldn't be bothered answering the 'homework' I send out, that's cool, your ceremony will still be fabulous, but a little more generic.
I can help you write your own vows too.  I've found that even people who are terrified of writing their vows end up nailing them when they know how.  You just need a template and that's one of the reasons I'm the perfect celebrant for you, I'll teach you both how to write amazing wedding vows, fun wedding vows, or emotional wedding vows.  We'll run through everything together at our ceremony design meeting and by the end of that meeting, we'll all have a great idea of what will happen and how to nail vows.
Oh!... And I like to enjoy myself too... So irrespective of what you decide, you know we'll all have a blast on your day.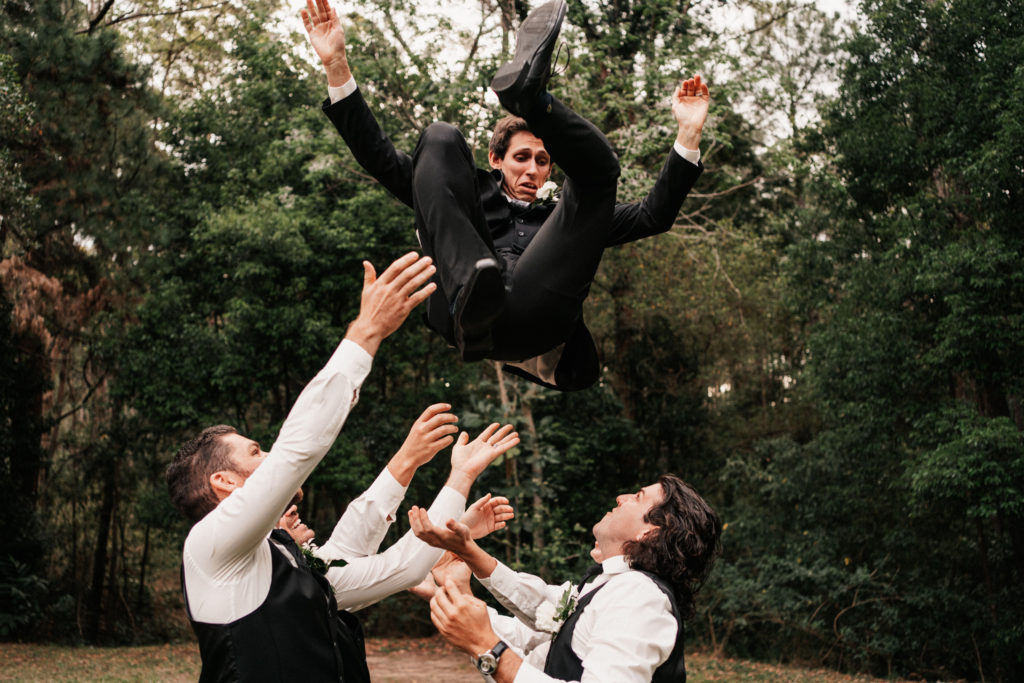 A SAME SEX LOVED UP WEDDING
Ever since becoming a marriage celebrant on the Sunshine Coast, I've supported the LGBTIQ+ movement and cried with joy when it was legalised.  I promised all the same sex couples I'd previously joined through commitment ceremonies, that I'd marry them f'reals this time, at no charge, and quite a few took me up on my offer.
I just love conducting same sex wedding ceremonies - your ceremony will be whatever you choose it to be and I'll help guide you along the way. I was honoured to marry two gorgeous women who'd been together 30+ years, and two fabulous fellows who'd been together 25 years before I married them. How amazing and what an honour to be chosen as their marriage celebrant when it was denied to them for the majority of their lives.
Both couples told me they never thought they'd get the opportunity to marry.  How sad is that.  Yay for marriage equity.
Check out the brilliant film of Tash and Tegan's gorgeous ceremony at The Chapel, Montville - it'll blow your mind.
| | | | |
| --- | --- | --- | --- |
| How stunning are these ladies Love the lady love | Emily and Naomi legally married in 2018 after their original commitment ceremony in 2014 | Tash and Teagan married at The Chapel Montville | Em and Nay at their first wedding and loving being in love |
A SNEAKY ROMANTIC ELOPEMENT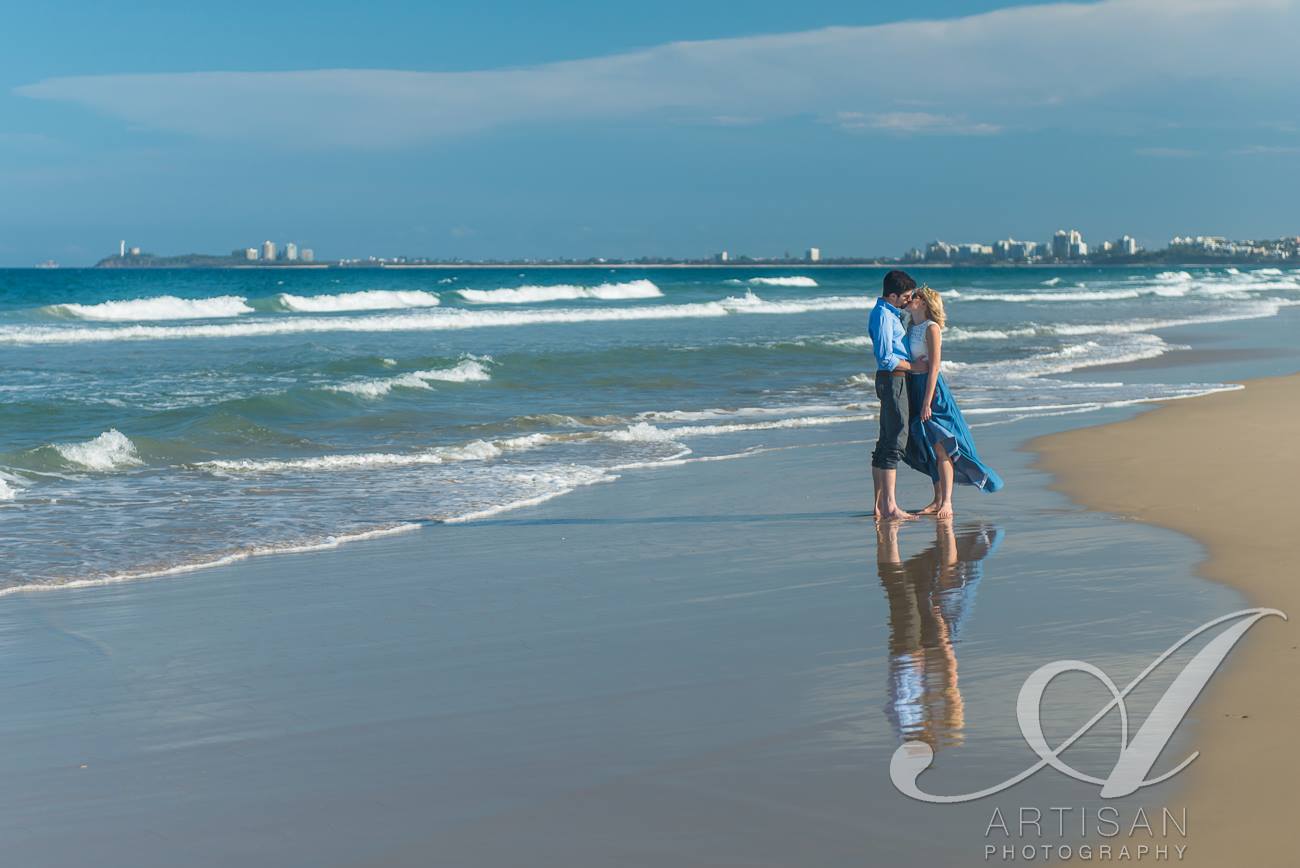 Want to run away and elope? (this is what Kenny and I did - we eloped and had a huge "sucked in you missed it" party about a month later). I've never regretted my decision to marry my man this way. It was the best day of our lives. And yours will be too.
Elopements are great if you want to save money, if you don't want the stress, if you don't have the time to plan, or if you want to be married asap. Weddings can get very political which is another reason people choose to elope.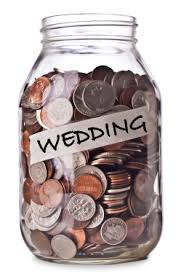 Sneaky elopements are about 10 minutes in length and usually nice and relaxed, I can supply your witnesses or you can bring your own (2 people over 18 years of age). Elopements basically have a minimum of under 10 guests, and aren't conducted at 'traditional' times, such as a 3pm on a Saturday in October (prime time). These sneaky ceremonies are usually held between Monday - Thursday, and they're cheaper than a standard ceremony, a lot less stressful, and can be a bunch of fun.
It's up to you if you choose to have guests or you just want a small wedding - a basic rule of thumb is the more people you have at your wedding, the more photography time you'll need because more people is like herding cats lol.
Sometimes it can be daunting to try to organise a wedding when you don't live in the area - so this is where I can help. I'll recommend some fabulous people who do great work and you won't get ripped off. I only work with people I trust and people who I've worked with before, so if in doubt - just ask.
If you're after an elopement or small wedding package anywhere in Australia, check out the website and shoot me a message.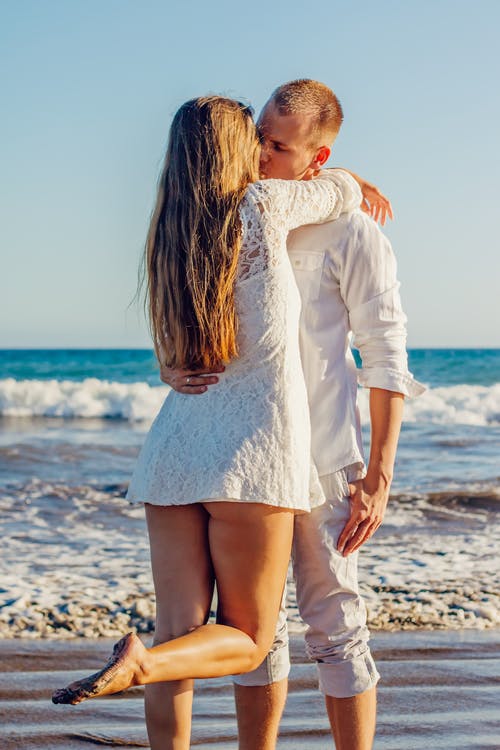 THE REGISTRY STYLE COFFEE TABLE WEDDING
The ultimate in no-fuss weddings.  If you can't wait to be married and don't want the fuss, stress or expense of a bigger ceremony - coffee table weddings were designed just for you.  Fast becoming a very popular option for couples who want low cost, no fuss weddings, or who are planning a wedding outside Australia and want their paperwork registered here. 
Coffee Table weddings take about 10 minutes from go to woah, and you're hitched. No ceremony - just some legal words (though you can write and exchange your own vows and exchange rings if you like) then sign your marriage certificate and legal paperwork.
We stand as we would in a 'traditional' ceremony, so it does feel quite weddingy, if you prefer, and you can even invite up to 4 guests, or, some couples just sit around the kitchen table for a real low key experience. 
 This super popular option is to be held in central Sunny Coast during the week, or on Bribie Island and surrounds (to keep prices even  lower).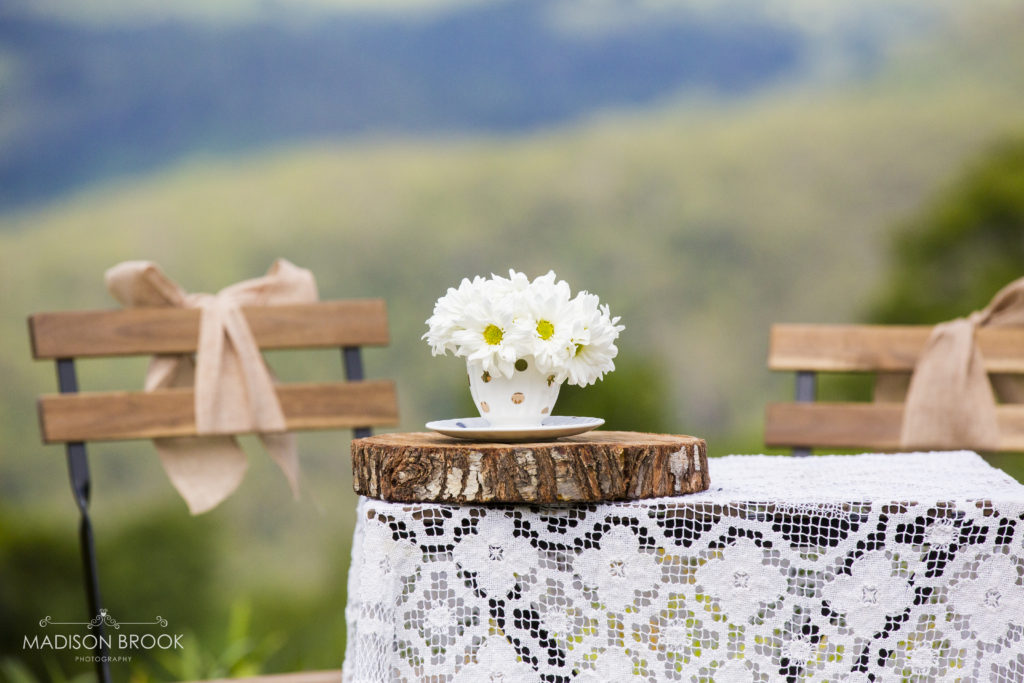 A GIFTED CHARITY WEDDING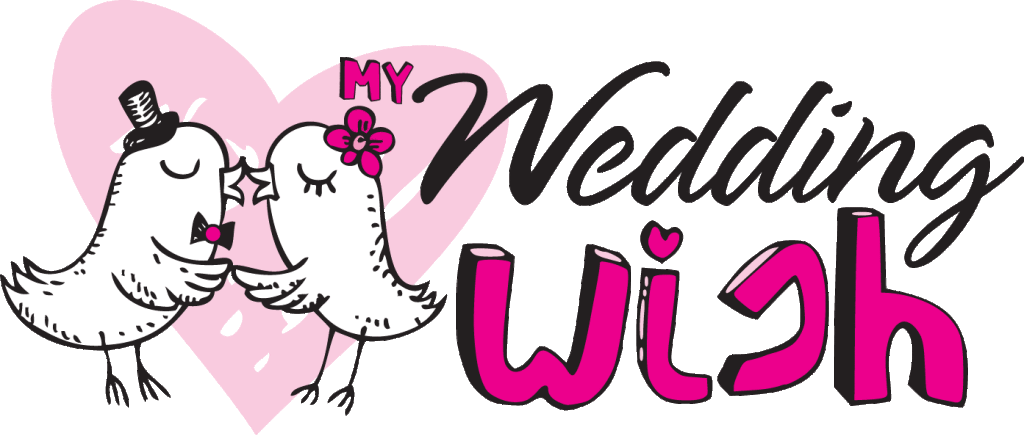 I am the Founder and Chief Executive Officer of My Wedding Wish, a national charity which grants 'wedding wishes' to couples around Australia who are battling a terminal illness. The first Wedding Wish was held on Wednesday, 11th December 2013 (Chrissy and Nathan below) and since then national My Wedding Wish crews have gifted almost 100 weddings worth around $800,000 to some gorgeous couples who would otherwise not be able to have the wedding they deserve.
Our awesome national suppliers donate their time or services to gift these couples a beautiful white wedding or often, a small bedside wedding. You can find more details about My Wedding Wish through the website - or just shoot me through an email.
Perhaps you'd like to consider donating to our charity by asking for donations rather than gifts (very on trend for those socially responsible), or donate say $5 per guest to us in lieu of a thank you to your guests (leave a card on each table to help us spread the word).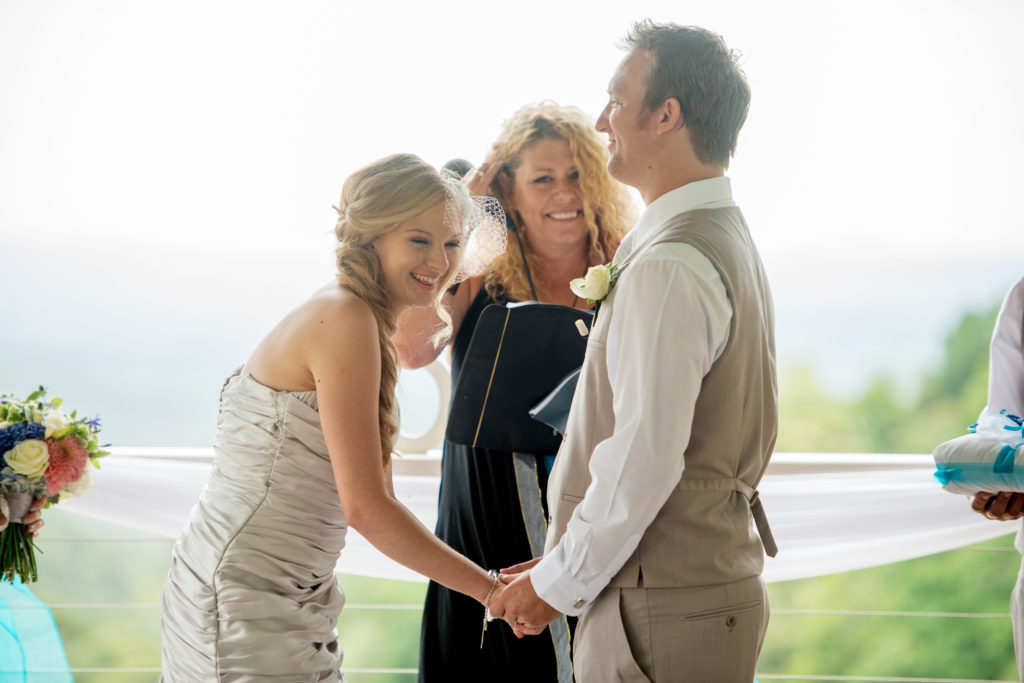 A LOVED UP FUNERAL OR LIFE CEREMONY
I'm also a professional and experienced funeral celebrant covering Sunshine Coast, north Brisbane and Bribie Island.  I'm always so honoured to be chosen for this important right of passage. 
I've buried a gent who was 100 years old, and I've buried 20 year old cancer and suicide victims, and stillborn babies.
A lot of time goes into writing the ceremony for a funeral or life ceremony - that's because it's almost impossible to sum up a person's lifetime in the 30 minutes designated at a chapel.  I put a lot of effort into writing amazing funeral and end of life ceremonies which capture the essence, the spark, the personality and the quirks, because you and your loved one deserves that.
I'm very particular when conducting funerals because I believe that funerals should be conducted with love, respect and compassion - but that doesn't mean boring.  The life ceremony for your loved one should reflect who they were - if they loved a beer and laugh, well that should come out in their ceremony. 
So, I promise I will conduct your loved one's life ceremony, funeral or remembrance ceremony with love and humanity (and yes, maybe even a few laughs too).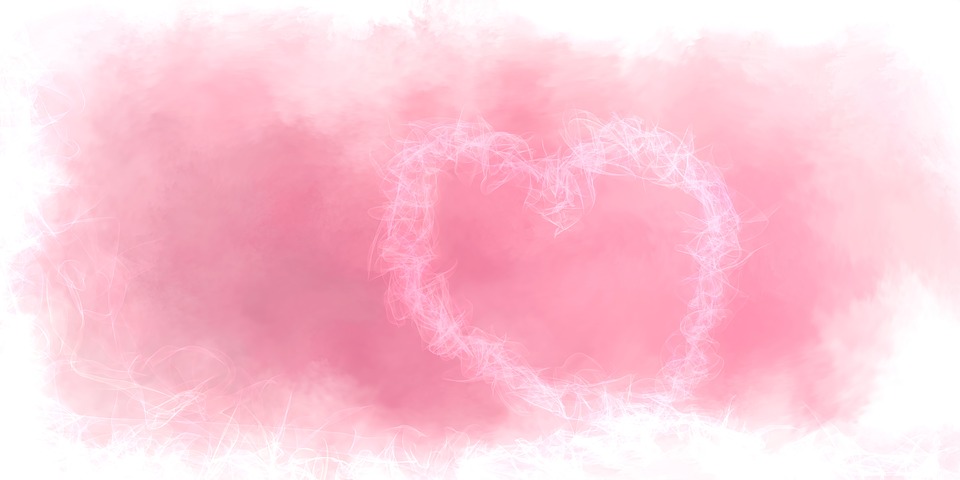 WHAT THEY ALL HAVE IN COMMON - AWARD WINNING MARRIAGE CELEBRANT LYNETTE MAGUIRE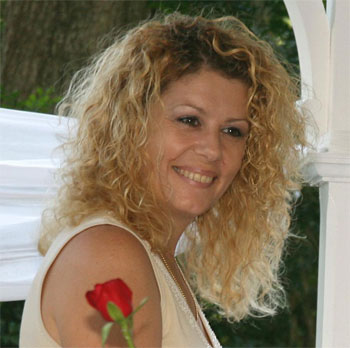 Firstly, I can promise you my professionalism and personal attention at all times. I teach communication at Uni and I pride myself on terrific communication (I also teach public speaking for the Uni, so expect some 5 star public speaking skills from me). I encourage lots of contact from my couples - the more contact we have the closer we'll all feel on your day: I won't be "the Celebrant" at your wedding: I'll be your friend, Lynette (or Lynny which most people end up calling me).
My vibe is pretty low-key, so I don't turn into a stalker, and I'm not up in your grill all the time, but if you need me - I'm there. I've been doing this marriage thing for a while now, so chances are I'll be able to answer any questions you have.
Many of my past couples have become close friends and we're still in contact after many years. It's one of the perks of my job. In fact in the past few years, I've be conducting renewal of vows ceremonies for couples I married ten years ago - how cool is that.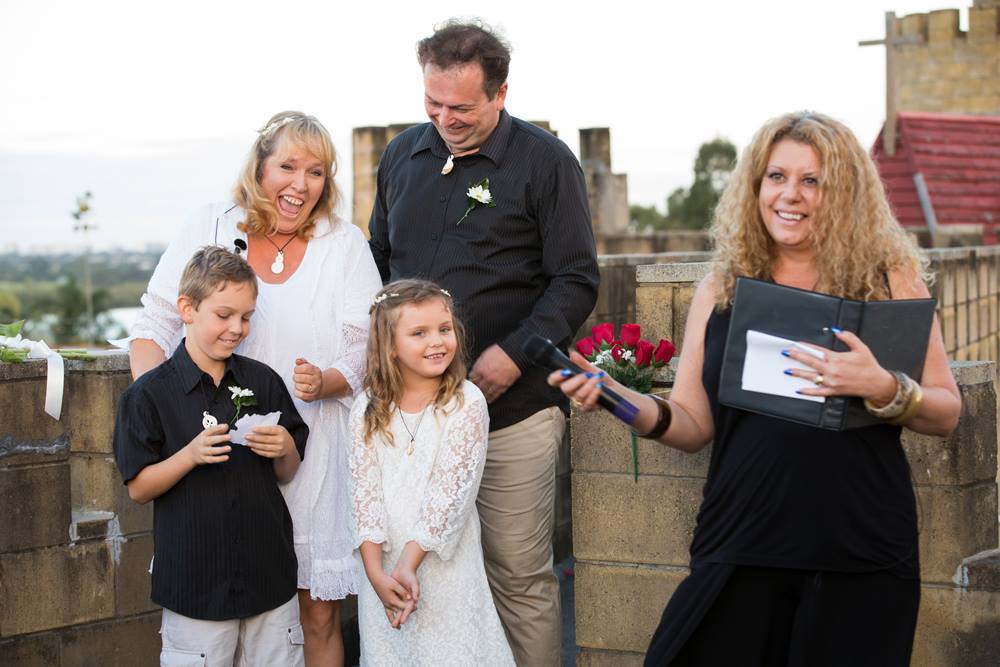 I send out 'homework' to my couples - its one of the tools I use to get to know you. But it's a pretty handy tool - it'll help me write your ceremony - and if you're interested in writing your own vows - well, I'll show you how it can help with that too: it's handy homework.
It sounds ominous but my homework is not a serious thing - get your gear off and roll in the grass, maybe throw spaghetti at each other .... then fill it out - have some fun with it. I promise the fun and joy of your relationship will reflected in your ceremony.
If you don't want to do homework - don't. Though some couples CBF doing homework, and that's fine also. Your wedding, your way. You'll still have an awesome ceremony.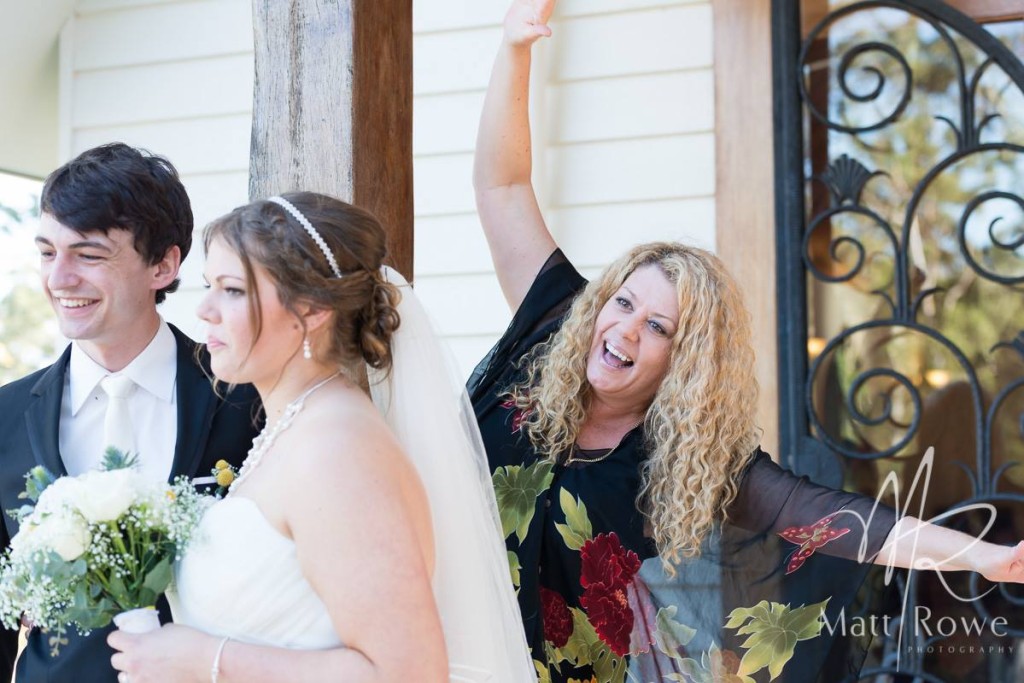 If you want to write your own vows (and I encourage you to do this), I'm here to help and I'll give you some hints and tips. You can stick with the traditional, standard ones, but personally, I think every relationship is unique and writing your vows is a way of showing that uniqueness to each other and the world.
I would strongly suggest you back away from Google - especially if you don't want cheesy vomit-worthy vows. I'll show you how to write honest, fun and sensitive words and you won't feel like an idiot saying them. I even give you a bunch of examples of kick-arse vows when you book me.
It's amazing how many couples (especially the boys) say they don't want to write their own vows, but when I teach them how, their vows are incredible. Hack: Honesty and authenticity are the keys.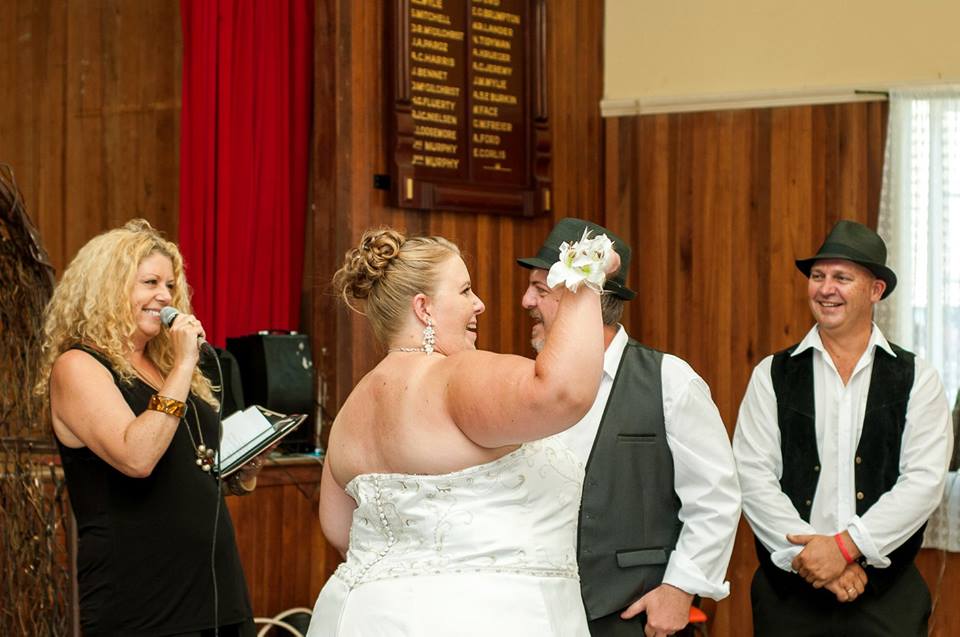 Obviously all the legal stuff is the same irrespective of the wedding ceremony type. Yes, all the paperwork will be lodged on time and your wedding will be legal. Ha! there's no loopholes in my contracts :)
I don't have different levels of service like many other celebrants. My quality doesn't vary depending on how much you pay me. So there's no silver, bronze or plastic 'levels' here - Great professional service always, irrespective of the ceremony type.
Contact Lynette to find out if she's available for your wedding.
OTHER CEREMONIES AND CELEBRATIONS
Yes I do most other life ceremonies including child namings (only for couples that I have married or will marry) and renewal of vows on the Sunshine Coast, Bribie Island and north Brisbane Queensland and in surrounding areas. 
In all my ceremonies, my personality and humanity remains the same. 
I want the best ceremony for you  - one you deserve.
HINTS 'N TIPS
Summer in Queensland has been known to reach the 40s so don't forget your guests: make sure there's plenty of water, sunscreen and shade. Oh, and don't keep them waiting too long - 10 minutes max is polite, anything longer is considered rude.
PLANNING A BEACH WEDDING
Check out the tide times if you're planning on a beach wedding, and the sunset and sunrise times can help you plan your day.  Most people worry about rain at their beach wedding, but trust me, the wind can be just downright nasty.  If it's super windy, please consider moving your wedding to your Plan B option.  Not only will it ruin your updo and rip out your veil, not many people enjoy being sandblasted and no-one will be comfortable so your guests won't engage in your ceremony (and girls in short dresses have a dreadful time trying to stay modest).
WHAT'S YOUR PLAN B
If you're panning on getting married outdoors it's really important you consider the possibility of bad weather. Get yourselves a "Plan B" - a place you're just as excited about as your "Plan A" - it may save some tears on your day. (If you get stuck ask your reception venue if they can cater for you - most will be able to oblige!).  Bad weather isn't just rain, it's heat and wind as well.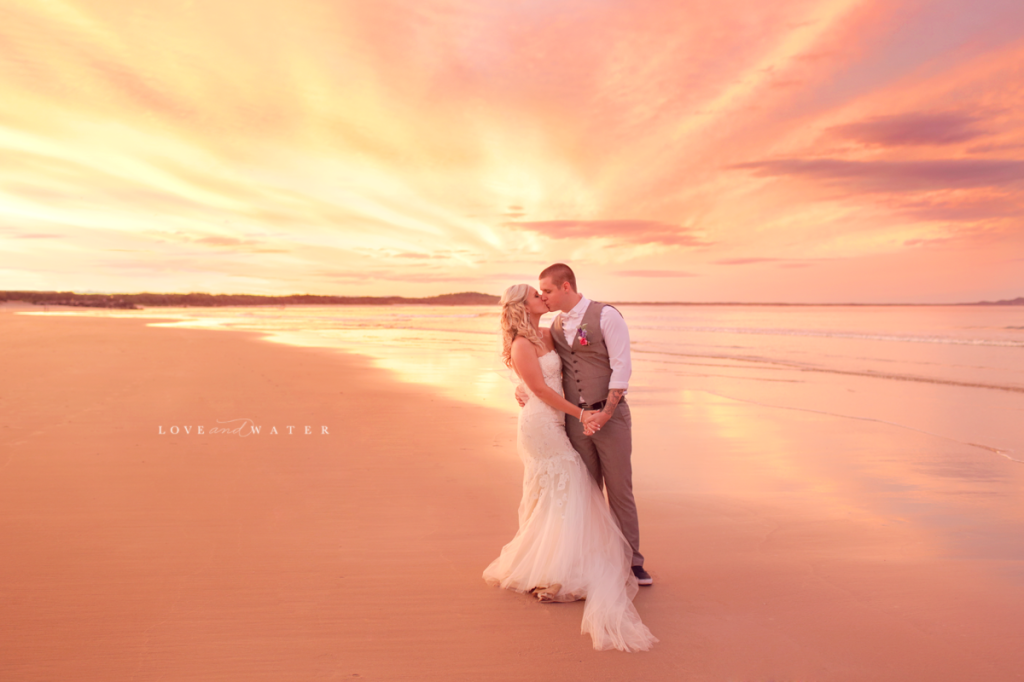 Lynette was our celebrant at our wedding and she was absolutely amazing! My partner and I may be biased but we have never been to a better ceremony. Lynette goes out of her way to create a ceremony that suits you as a couple and she definitely achieved that for us. There were tears, there were smiles, and there were full on belly laughs! The ceremony truly was a celebration and really set the tone for the day. Thanks Lyn! :)
Emily and Paul