Everyone deserves a fabulous wedding (along with a few laughs)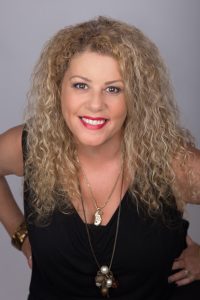 I'm a marriage celebrant based on the Sunshine Coast, Queensland and I love to work with couples who just want to enjoy their wedding day rather than get caught up with the bs of getting married. If this is you,
we're a perfect match.
Planning a wedding can get stressful, but we can work together to make your day absolutely fun and fabulous! I have a strict
"NO BRIDEZILLA" rule
.  If you're getting stressed, ring me and let's chat through the issue. I've been a celebrant for 15 years, so chances are I've heard most stuff!   I want you to have fun and enjoy your day from start to finish, because you're that sort of couple - and that's what you want your wedding ceremony to reflect.
I ask all of my couples:
Do you want your ceremony to be more fun, or more emotional?
  Most of the time the groom says FUN and the bride says EMOTIONAL!  So the vast majority of my ceremonies are a beautiful balance between the two. Many of my couples are pretty laid back and they really want their wedding to be relaxed, interactive and fun - usually a reflection of their personalities. That's what makes my ceremonies different and very popular: they're modern, interactive and we all get to have a laugh while you get married.  You'll have a great time and so will your guests.  They won't be bored senseless wishing for the ceremony to finish and booze to start.  It's amazing the amount of guests who come up to me after a ceremony, telling me how much they enjoyed the service - and that's the way it should be.  A couple I married 10 years ago recently mentioned that their guests still talk about their wedding - how cool is that!?  Makes me a very happy celebrant! Oh, and (bonus!): I guarantee a
"CHEEZE FREE" zone and cringe free ceremonies.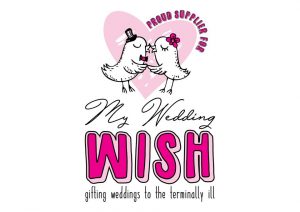 So, if you're not boring people, why have a boring ceremony? Finally, you have a choice! You can have a wedding that is modern, lighthearted and fun.  Don't get me wrong, your ceremony will still be emotional and intimate - you just get to have a laugh and enjoy yourselves at the same time.  I'll give you a legal wedding ceremony that is -
fun and light

contemporary

emotional (hey, it's a wedding!)

and definitely NOT cheesy or boring
Check out this hilarious phone message I received from a fabulous couple I married recently.  There's a bit of colourful language, so not appropriate if you're at work or there's kids around.  I think they were still celebrating when they called. Have a listen: