Everyone deserves a fabulous wedding ceremony (along with a few laughs)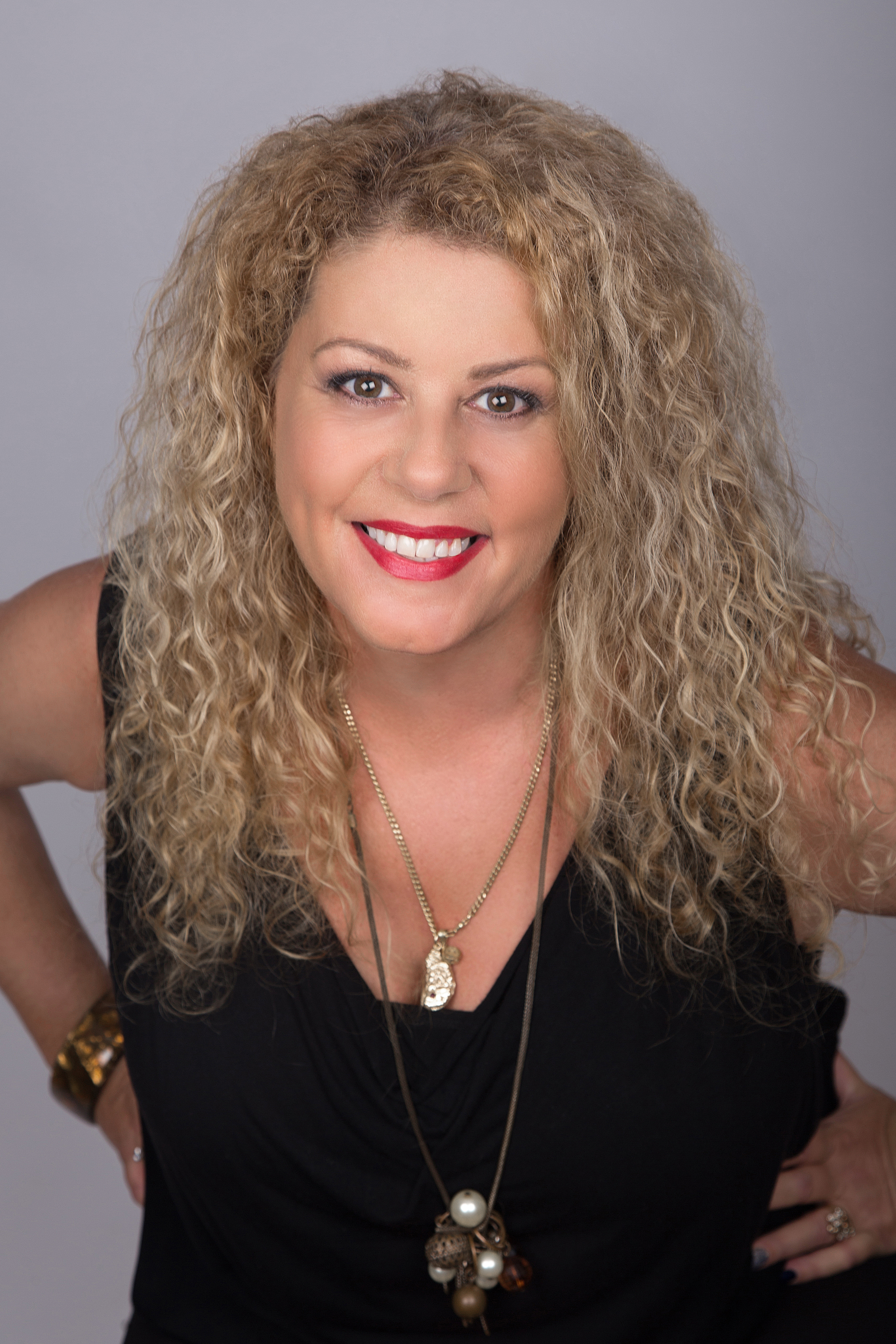 Hey there, I'm a marriage celebrant based on beautiful Bribie Island and I conduct weddings in Brisbane North, Bribie Island and the Sunshine Coast, Queensland. I love to work with couples who just want to enjoy their wedding day rather than get caught up with the bs that often comes with getting married. If this is you, we're a perfect match. Planning a wedding can be stressful, but we can work together to guarantee a fun day and an all round fabulous wedding.  It'll be the best day of your lives with me by your side.
I've worked with and recommend the best in the business and if you like, I'll send you my personal recommendations.  Remember, 'best in the business' doesn't mean the most expensive, it means professionals with a pulse and a personality who do amazing work and go above and beyond for their couples.  Just like I do. 
I have a strict "NO BRIDEZILLA" rule.  If you're getting stressed, ring me and let's chat through the issue. I've been a marriage celebrant for 18 years, so chances are I've dealt with most issues and will have an easy fix.   I want you to have fun and enjoy your day from start to finish, because you're that sort of couple - and that's what you want your wedding ceremony to reflect.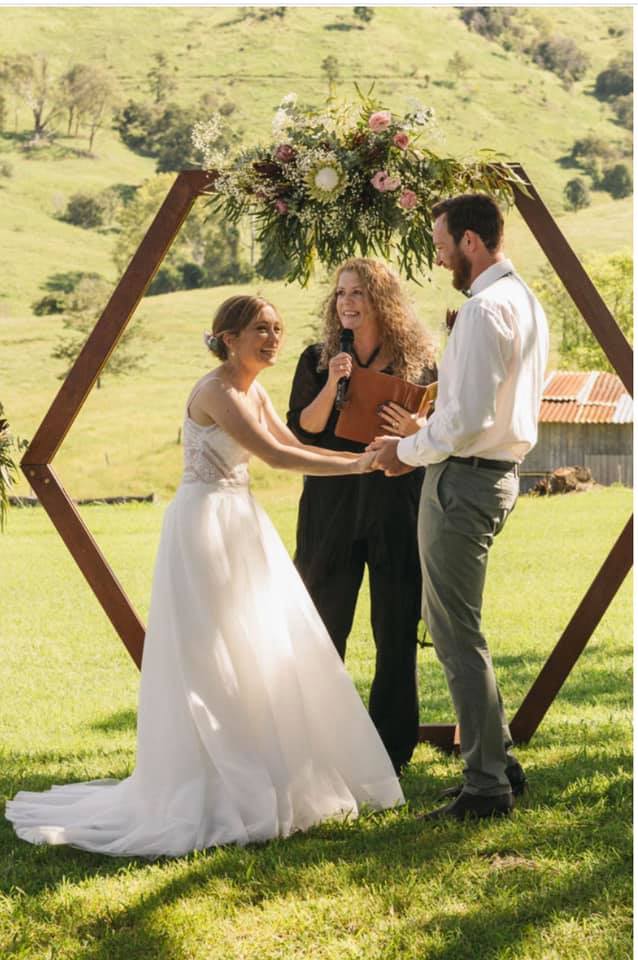 I ask all of my couples: Do you want your ceremony to be more fun, or more emotional?  Most of the time the groom says FUN and the bride says EMOTIONAL.  So the vast majority of my ceremonies are a beautiful 50/50 balance between the two. Most of my couples are pretty laid back and they really want their wedding to be relaxed, interactive and fun - usually a reflection of their personalities.
That's what makes my ceremonies different and very popular: they're modern, interactive and we all get to have a laugh so you really enjoy your wedding.  You'll have a great time and so will your guests.  I promise you, there'll be a LOT of big smiles from your guests, your bridal party and you.    No-one will be bored senseless wishing for the ceremony to finish and booze to start.  Pinky promise. From Brisbane up to Noosa and the Hinterland in Maleny or Montville, I would love to be your wedding celebrant.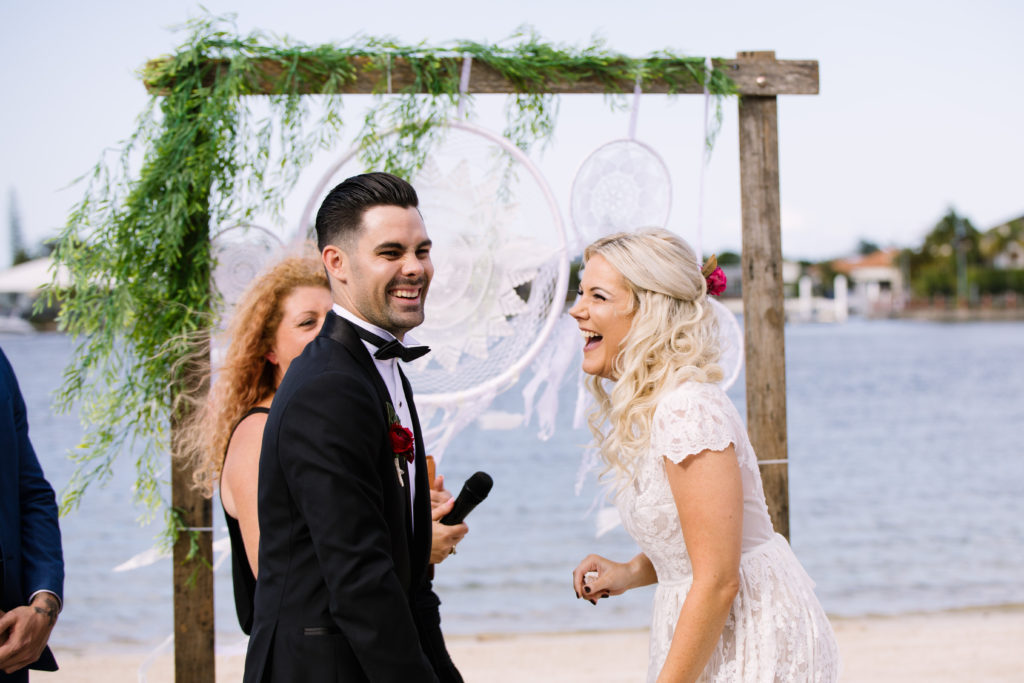 It's amazing the amount of guests who come up to me after a ceremony, telling me how much they enjoyed the service - and that's the way it should be.  A couple I married 10 years ago recently mentioned that their guests still talk about how amazing their wedding was - how cool is that!?  Having your wedding remembered for all the right reasons has got to be a win.  Makes me a very happy celebrant.
Oh, and (bonus!): I guarantee and am well known for "CHEEZE FREE" and cringe free ceremonies.  That's why I'm a popular Award winning Marriage Celebrant, travelling to Brisbane and beyond.   Oh, if you're looking for an elopement package, I can help with that too through my company Elope to Australia. 

Want to chat more to Lynette about getting you two lovers married?  Contact me now.
So, if you're not boring people, why have a boring ceremony? Finally, you have a choice.  You can have a wedding that's modern, lighthearted and fun.  Don't get me wrong, your ceremony will still be emotional and intimate - you just get to have a laugh and enjoy yourselves at the same time.  I'll give you a legal wedding ceremony that is -
fun and light

contemporary

emotional (hey, it's a wedding)

and definitely NOT cheesy or boring
Check out this hilarious phone message I received from a fabulous couple I married recently.  There's a bit of colourful language, so not appropriate if you're at work or there's kids around.  I think they were still celebrating when they called. Have a listen:
We had Lynette marry us at Flaxton Gardens and she was a lot of fun! We wanted something not too soppy, but light-hearted and fun so our guests enjoyed the ceremony too and that's exactly what Lynette did. Our guests laughed and cried throughout and they all commented on how fun she had made it. Lynette also guided us throughout the process from the day we booked her to assist us with our vows, the style of the ceremony and the legal paperwork so it was an exciting process rather than daunting. I've watched the video back so many times of just the ceremony with a big smile on my face. I'd recommend Lynette to any couple that would like their wedding ceremony to be a celebration filled with laughter and love for you to have fun with not only the person you are marrying but with all your loved ones that are watching too.
Thank you, Lynette, for being you! X
Emily and James