Check my availability
Okay, so first things first – shoot me an email or a give me a call or a text to see if I'm available for your date and time. If I've got another commitment on that day, I may ask you if you're flexible with your start time.
I'll email you back with some propaganda about what I do and why you should book me, along with my price. If you're happy with everything, then you have two choices:
Set up a meeting (in person, phone or zoom) so we can chat and see if with click
Book me sight unseen – this is actually how most of my clients go – it's all about gut instinct and most couples know straight away if I'm for them.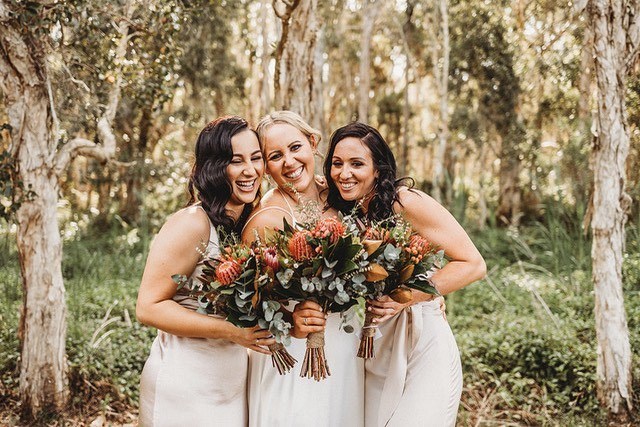 If you want to book, send me an email
Next, email me and tell me, "Lyn, we'd love you to be our celebrant" and I'll email you back saying "yay." I'll include my booking form which I ask you to complete (the top half only) and then email it straight back so I can get you pencilled in. In my email to you, I'll include my terms and conditions (they're pretty standard in the industry, but if you have any questions then please ask)
I'll also send through the booking fee details – remember that until the booking fee is paid, you're not locked in – if another couple book your date or pay their booking fee before you, then the booking will be theirs.
Sorry! Basically, it's snooze and you lose.
I'll send through an email saying you're booked in and I always suggest that you join me on Facebook, Instagram, Pinterest blah blah blah … I'm better on some platforms than others (not enough hours in the day) – this way we can get to know each other so we're not strangers on your wedding day.
Note: I will not 'add' you or send heaps of emails or messages because that will just make me 'stalker celebrant' – not cool! But you're welcome to spam me as much as you like 🙂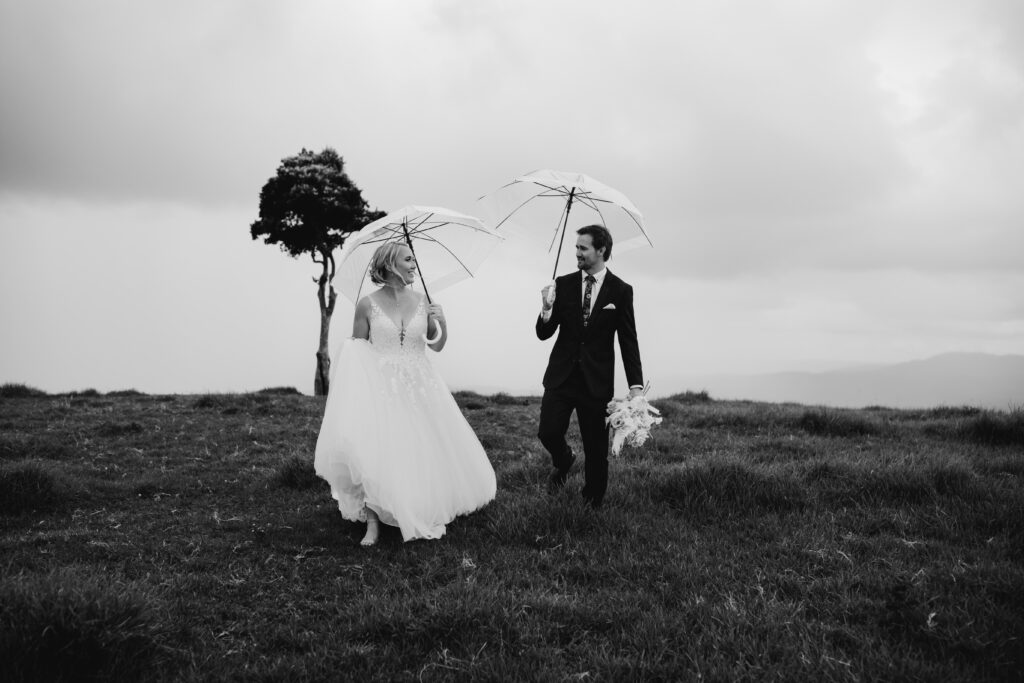 Getting your legal stuff out of the way
Next on the 'to do' list is getting the pesky NoiM done – and to do this I'll ask you to enter your details into my software and this generates all your legal paperwork – do it early and get it out of the way. I'll also need to sight some original ID – usually drivers' licences, birth certificates and divorce/death certificates if relevant and you can scan these through which is cool.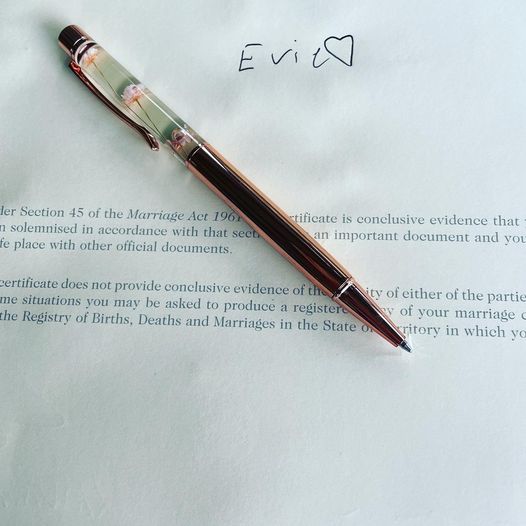 The ceremony design meeting
About 2-3 months prior to your wedding we catch up for a ceremony design meeting which is always loads of fun. I'll bombard your inbox with examples of vows, some homework, and a heap of other stuff so you're up to speed with ceremony stuff and you're clued up for when we meet. The meeting can take between 1 to 1.5 hours depending on how decisive you are or how chatty we get lol.
I'll teach you how to write kickarse vows. Truly! Kickarse 🙂 Even people who say they can't write, end up proud of their vows 🙂 It's not hard when you know how – and my job is to teach you.
If I don't have all aspects of your ceremony (eg. vows, readings etc) by a week before your ceremony, I WILL start stalking you 🙂 I'll send you a confirmation email a week before your wedding running through what we'd spoken about at the ceremony deign meeting and seeing if anything has changed (it's usually cool if it has.)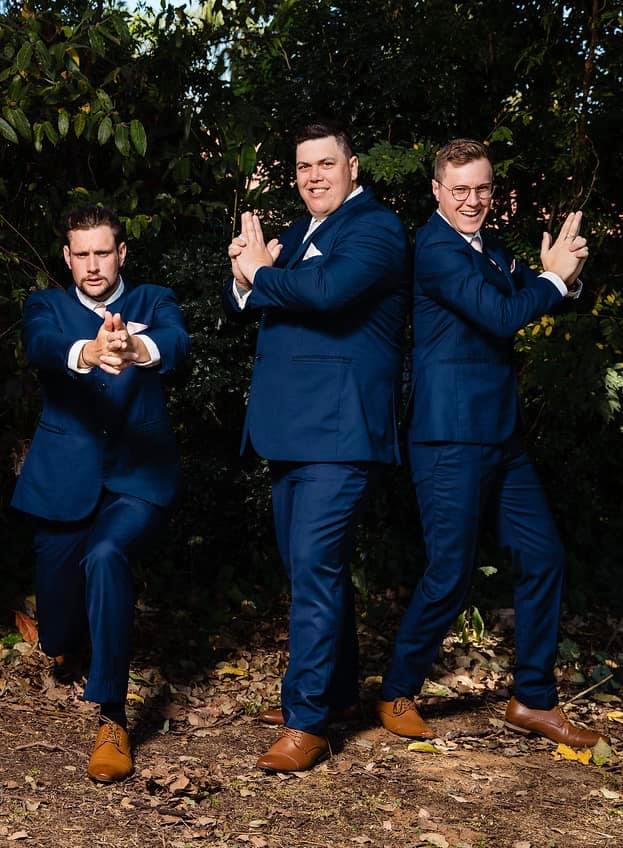 Rehearsals
Rehearsals: Yep, they're available, but I find most of my couples don't particularly want them. If you're having a huge bridal party, it's probably best to have one. It's more about where to stand, rehearsing with the music, etc than actually reading your ceremony, so you can do it all without me. Let me know if you'd like a rehearsal! If I an't get to your venue when you want a rehearsal, you have the option of facetiming me in, or meeting me somewhere close to where I live for a rehearsal in a park.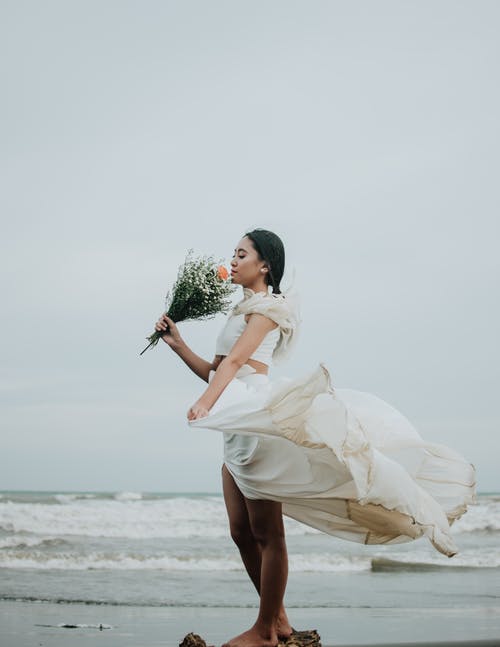 You get married and have the best day of your life
Next you get married and have the best day of your life.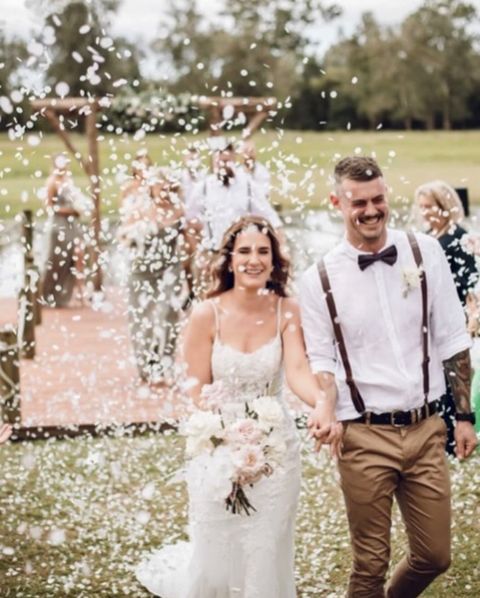 Applying for your Marriage Certificate
If you'd like me to lodge the Application for a Marriage Certificate into Births Deaths and Marriages for you, you'll need to complete the form and give me back the original before your wedding (they won't accept a scanned copy or photocopy). If I lodge it with your registration papers you won't need to supply the ID they ask for (they trust I've done all that) – if you forget, then you can apply at any time but you'll need to attach a certified copy of your driver's licence and other ID (it's all on the form).