Don't want a cookie-cutter wedding?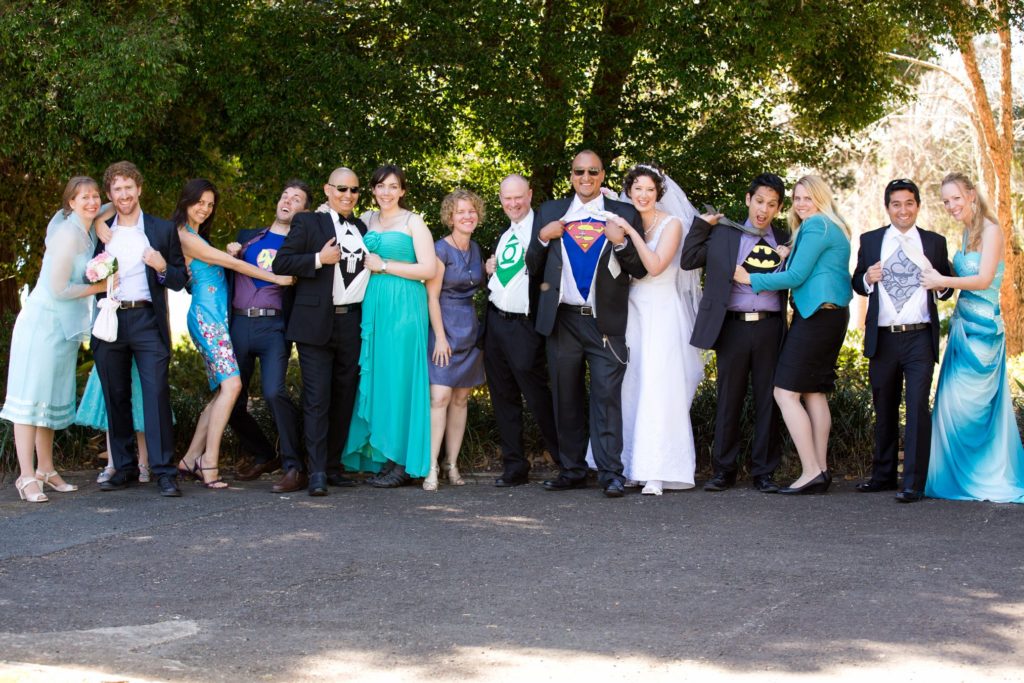 In 2023, I've been a Sunshine Coast marriage celebrant for 18 years and there's not a lot that I haven't seen or heard. I've signed the paperwork on boats, planes, cruise ships, rocks, motorbikes and horses' butts. I've played dress up and loved cosplay weddings, learned scenes from movies (Think: The "Mawwiage" scene from Princess Bride), obliged when a couple asked if we could stand waist deep in the ocean for their ceremony … so, overall, I've enjoyed a pretty amazing career of awesome weddings.
Because I'm naturally creative, I'm always after new ways or ideas that will provide a point of difference for my couples. Many prefer the traditional stuff, but for those wanting something different, this blog shares some ideas in the hope it will inspire you to think outside the box and really make your wedding your own.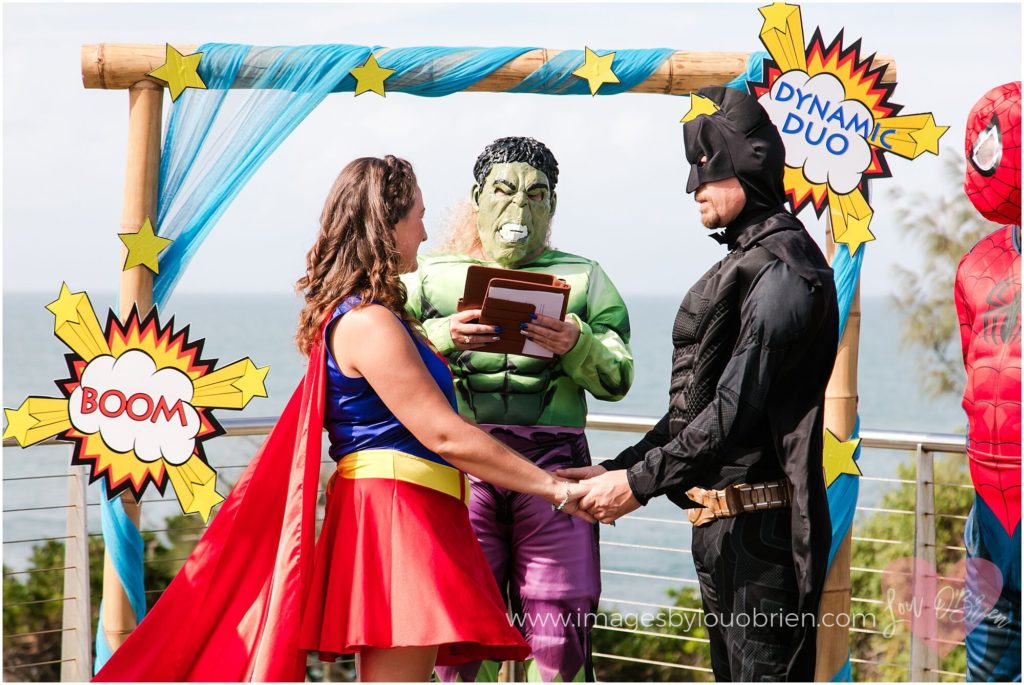 1. Give your bouquet to the couple who've been married the longest
Have all the guests stand, ask those who have been married less than a day to sit (obviously the bridal couple), then ask those who've been married for less than a year to sit, then five years, then ten years and keep going until only one couple remain standing (You might need to get down to months and days if there's a few couples remaining standing). But these are your people so without letting on, ask them for the date of their marriage, so you'll no the winner early. Then ask the winners what they what they think is the secret to the longevity of their marriage. Next, give them your bridal bouquet as a congratulations.
2. Are you creatives? Have the guests paint your portrait
Get your favourite picture of the two of you and print it out to a size where it's easy to see. Divide it into equal sized squares down and across. Supply paints, brushes, water and aprons and allocate a square to each guest (or couple). Your new portrait can take pride of place in your home and will be a wonderful memory of your special day.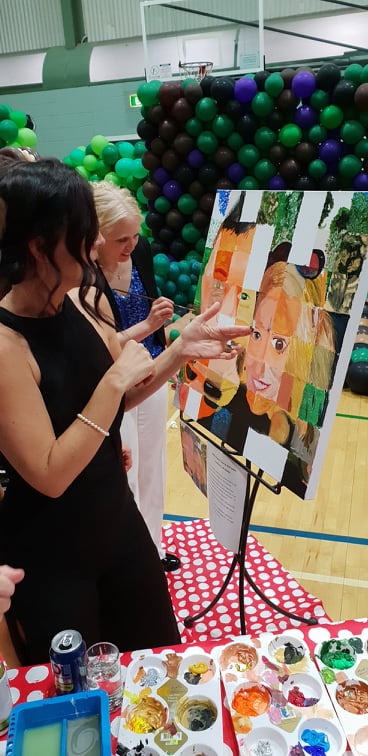 3. Get the groom to make an entrance
Everyone expects a grand entrance from the bride, but what about the groom? Have him share in the fun by arriving in a helicopter (complete with James Bond music, suits and cool sunnies on the boys), a water ski, boat, horse and anything unique. I had a groom arrive on a tractor for a country wedding. What a hoot – no-one was expecting that.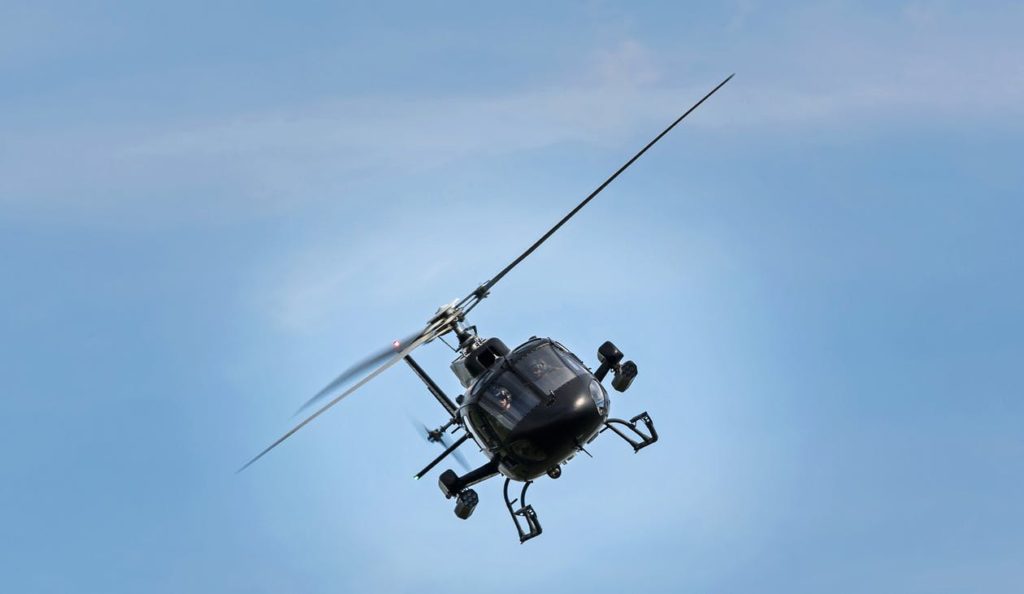 4. Games at the reception
Create your own quiz about your relationship, have the MC read the questions and pit the tables against each other to see who wins.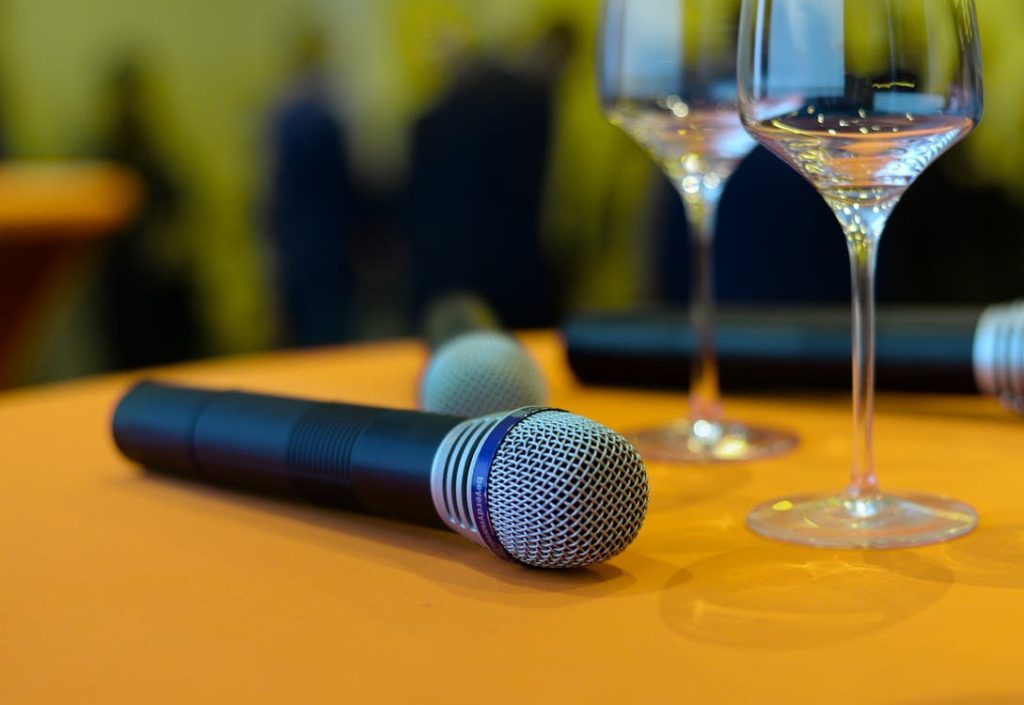 5. Design your own cocktail
Create your own cocktail, name it and serve it at the reception. I'd call this one the 'Maguire Margarita Magic'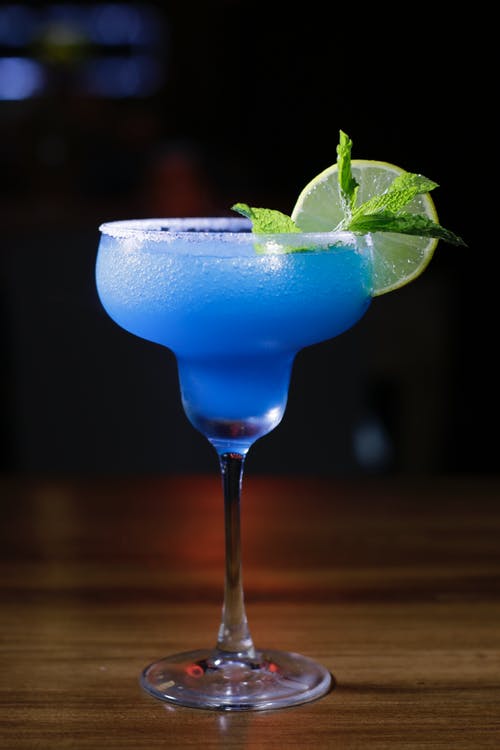 6. Hire a local artist to paint your ceremony while it's happening – what a fabulous way to remember your day.
This is getting to be a thing. You hire an artist and they set up their easel and paints at the wedding and paint you getting married. Depending on who you hire, they probably take it back to their studio to put the finishing touches on it – but your guests get to watch as they paint in real time. Very cool.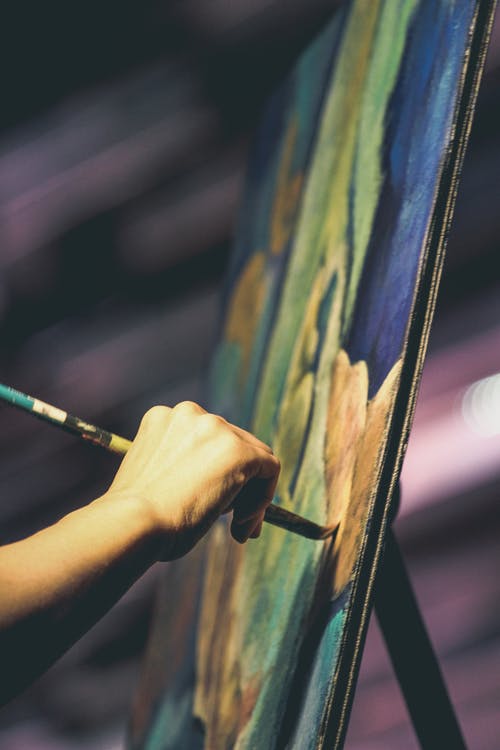 7. Donate to a charity
Rather than giving favours to guests as a thank you, leave them a note saying you've made a donation to a charity on their behalf (A charity idea: My Wedding Wish is an Australian charity that gifts weddings to couples with terminal illnesses). This idea is popular for those couples keen to work on their social responsibility. Another idea is to donate your monetary gifts to the charity. Disclaimer: I started this charity in 2013 and still run it today.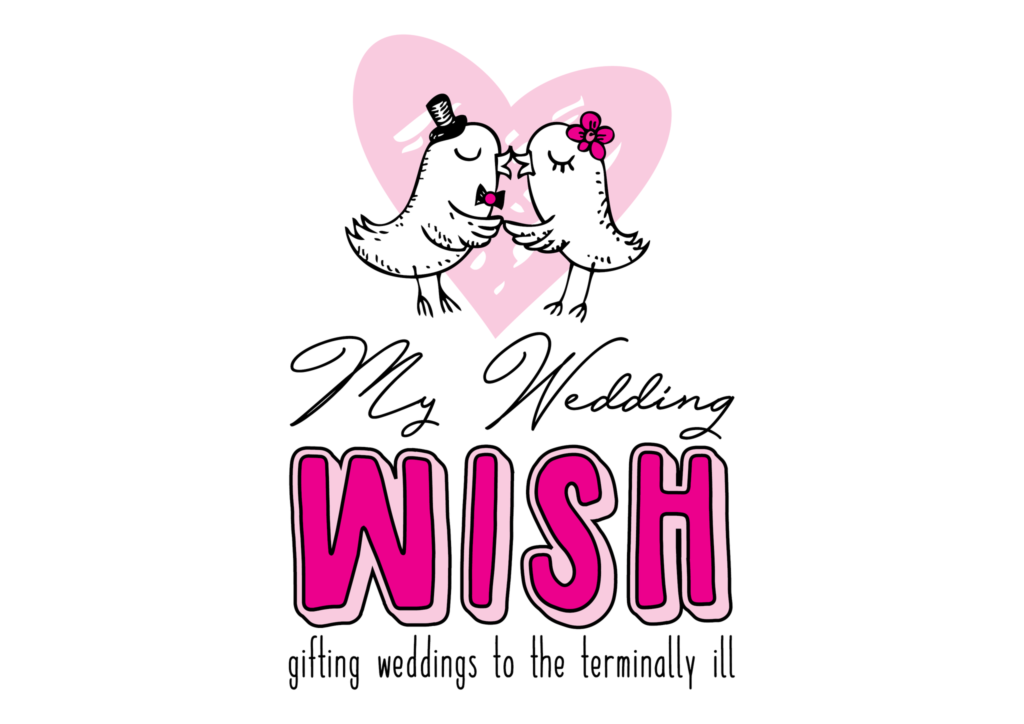 8. Are you having a photobooth?
Send guests their photos with your thank you card. It'll put a smile on their dial! I love this idea because it'll remind them of the fun of your wedding day. I love photobooths and turn into a 3 year old.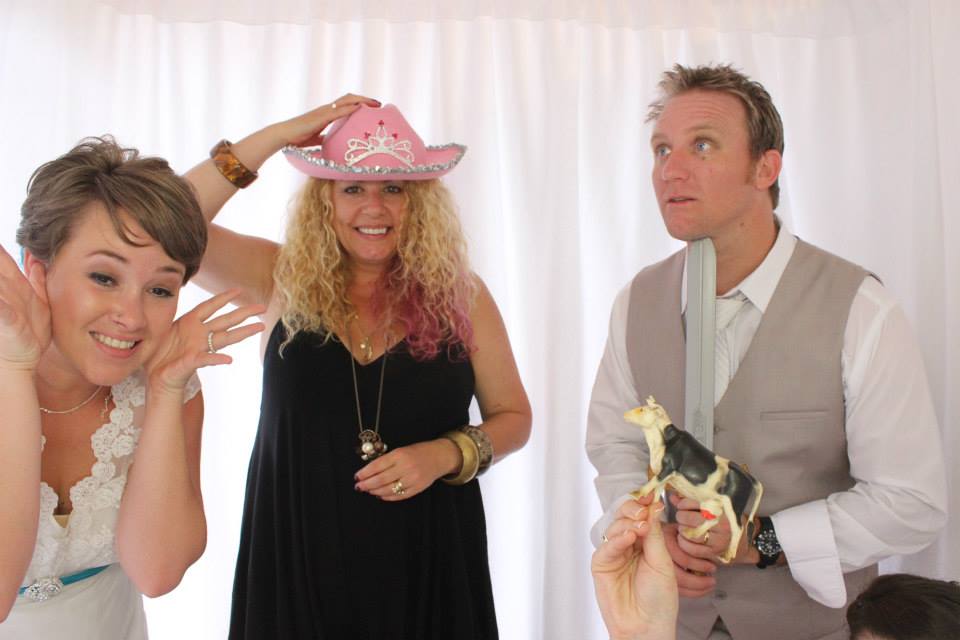 9. Want an alternative to the 3-course meal and alternate drop?
Have the food prepped and delivered to the tables so the guests can serve themselves creating a more intimate dining experience. Banquet style meals are becoming very popular.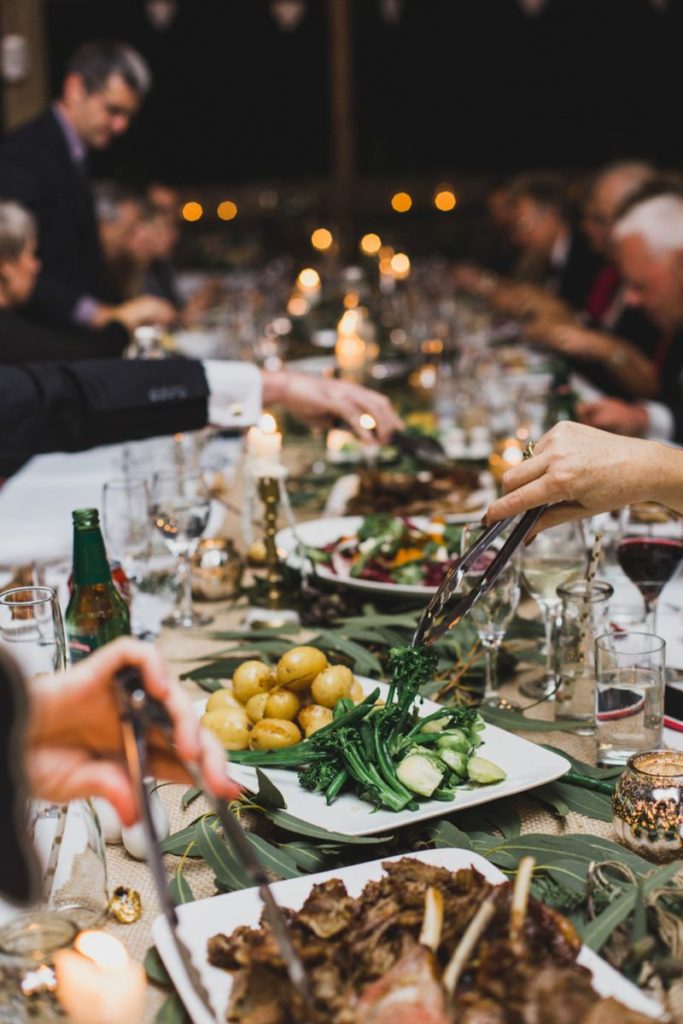 10. Want all the guests dancing?
When you send their wedding invitation, ask guests what songs would get them up on the dance floor. Then give the list to your DJ to play to ensure everyone dances.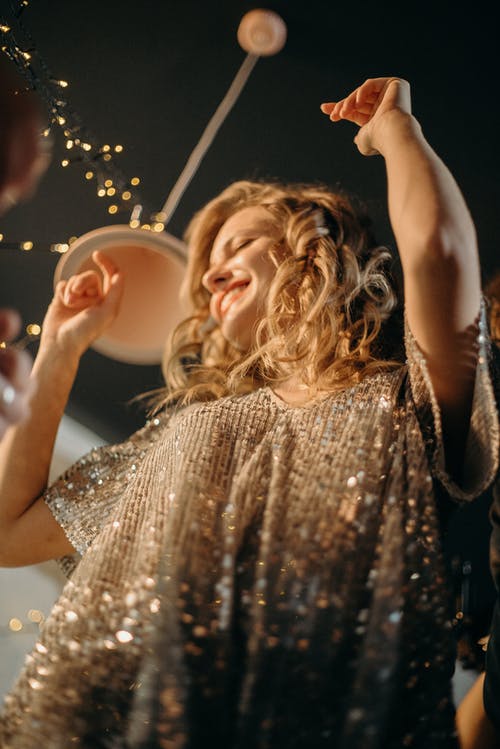 Got any awesome creative ideas for your wedding or reception? Let me know, I'd love to hear from you.