Do you want to get married but just couldn't be bothered organising the whole big shebang? Maybe you'd prefer to spend the money on something else or maybe your family situation is just too dicey.
I have started a company called Elope to Australia and we tailor elopement and small wedding packages in most places around Australia. Because I'm on the Sunny Coast, I'll always suggest to be married here (support local business).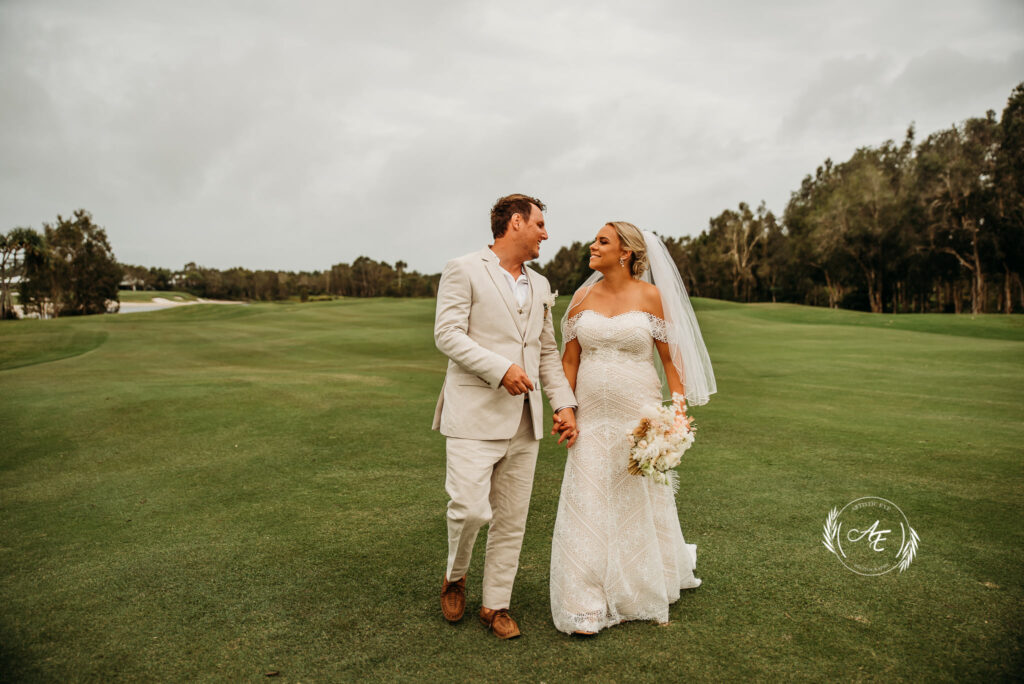 Here's how it works
Elopements are really taking off! After their elopement some couples take a pic of the marriage certificate and SMS it to all their friends and family. Others have cute signs saying "We Eloped" and the date – and you can use these as invitations to a post-wedding bash. This is what Ken and I did when we eloped – and I couldn't have asked for a more perfect way to celebrate our wedding (and I got to wear my wedding dress twice. Woot!
Typically, your elopement will be between a Monday and Thursday and there won't be any more than 8 guests (a small wedding is up to 20 guests). You can design your own package so head to the Cart and play around with the package until you're happy with it.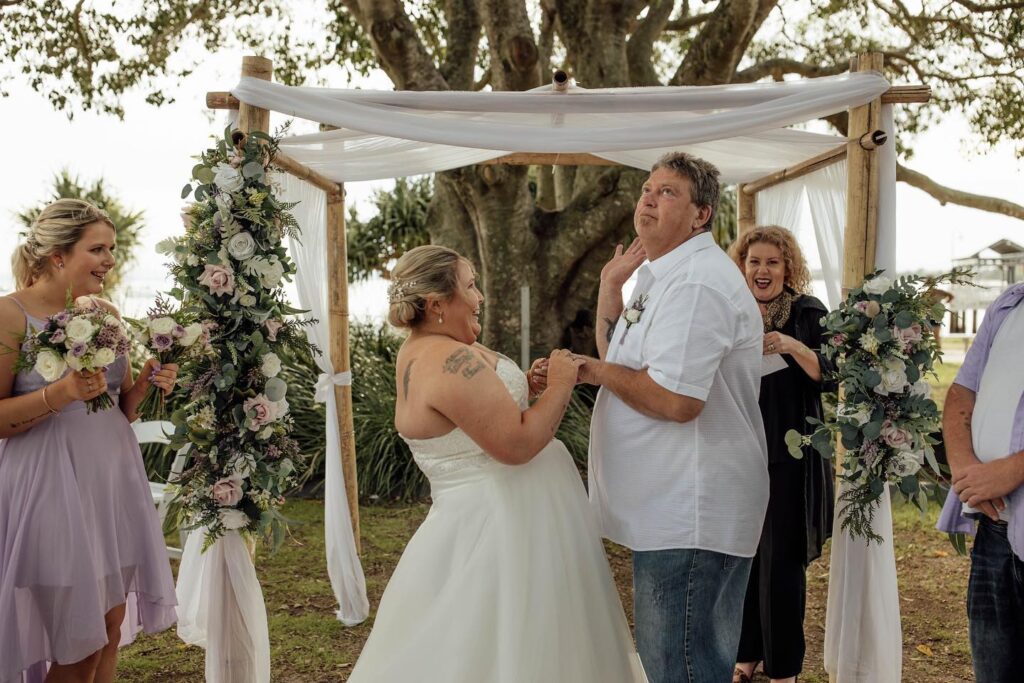 The most common package has: Celebrant to conduct a 10 minute ceremony; bridal flowers and buttonhole, bride's hair and makeup, an hour of professional photography (you'll get your fabulous edited images on a disc or usb for you to keep – there's no copyright or trademark and typically there's 80 images).
Contact me on 0400 595679 or email me