If you haven't heard, Queensland is in the midst of a heatwave! My facebook feed is full of temperature gauges, just in case I hadn't noticed my face has melted onto the floor.
I recall a February many years back it was a super hot day and the ceremony was to take place at Mooloolaba Beach in full sun – I tried to get the couple to move the ceremony, but they wouldn't. This is what happened: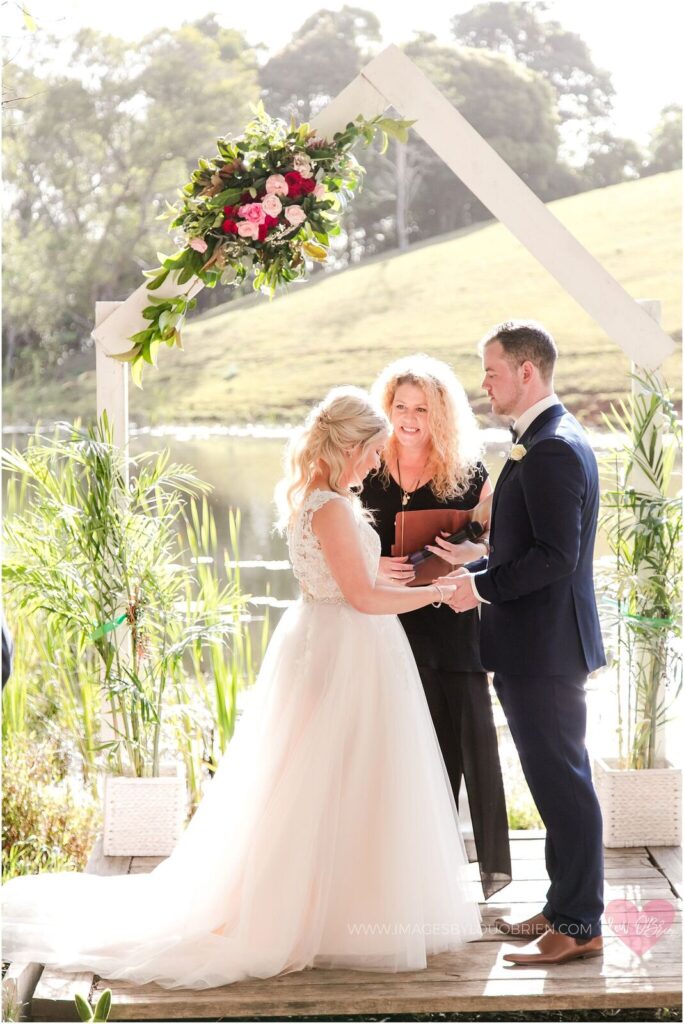 It was the hottest day in February history on the Sunshine Coast, and it was quite still so we didn't even have the luxury of a cooling ocean breeze. I can usually get and keep the audience's attention – but they just weren't interested: frying in the hot sun can do that to you. I had cut down the ceremony so it wouldn't take so long, but instead of a reading, they'd asked a family member to sing. Usually, I'd love this, and God bless the young chickie, she did a beautiful job and hit every note perfectly – but she.sang.every.damn.note.and.every.damn.chorus, not thinking about the guests or the bridal party. And she didn't notice that during her song, two people had fainted.
Shit.
Which brings me to the point of this post:
What do you do about weddings in weather like this? It's days like today, personally, I'd be pushing my bride to move everyone to an air-conditioned alternative – typically, the wet weather venue. Trust me, your guests will be grateful and you won't look like you've melted with running makeup, and droopy, sweaty hair you've just paid a fortune for. And it's likely your photos won't be a gorgeous as you'd hoped (though thank heavens for photoshop I guess). Boys in full suits in weather like this is just cruel and some of those wedding gowns are heavy and HOT – and not in a good way.
But, if you're adamant on having an outside ceremony here's some hints for the considerate couple:
Move the ceremony into the shade
Have umbrellas or parasols available
Have bottles of water on ice for guests
And sunscreen!
Buy those little paper fans for guests
And …. Don't be late – that's just cruel as well.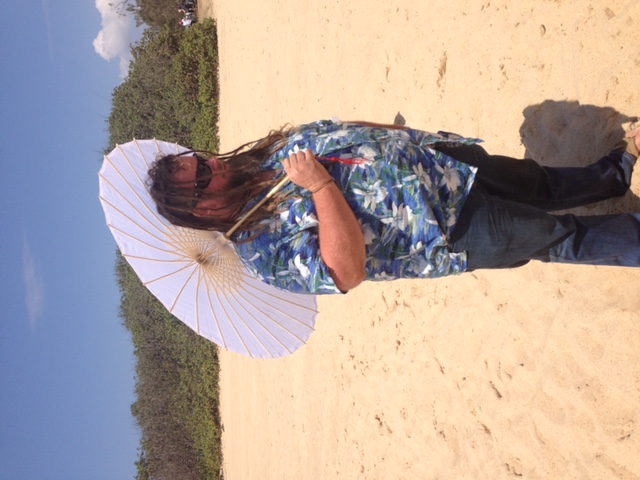 A hot Bribie wedding story
At a recent Bribie Island wedding, the bridal party were facing the western sun and it was so hot it was brutal. I sent everyone (including myself) into the shade and we waited. And waited. And waited. When the bride finally arrived she admitted that she'd told everyone the ceremony was to start 30 minutes after what she told them, because she didn't want any late arrivals, which meant most guests and all suppliers were waiting out in the heat for over an hour. Not cool.
Here's a hint: Tell your suppliers your timing plans so we can cater to these sorts of weather nasties. Had I known I would have sent everyone (including myself) into the bar. lol. See, this is why I prefer crispy Winter weddings.
I literally watched the groom get sunburned right before my eyes – he didn't handle the heat too well and would have been pretty sore over the next few days. The groom's shirt was dripping wet under his suit coat – trust me that's no fun so I made him take his jacket off until just before the bride arrived and the boys were so grateful for the respite.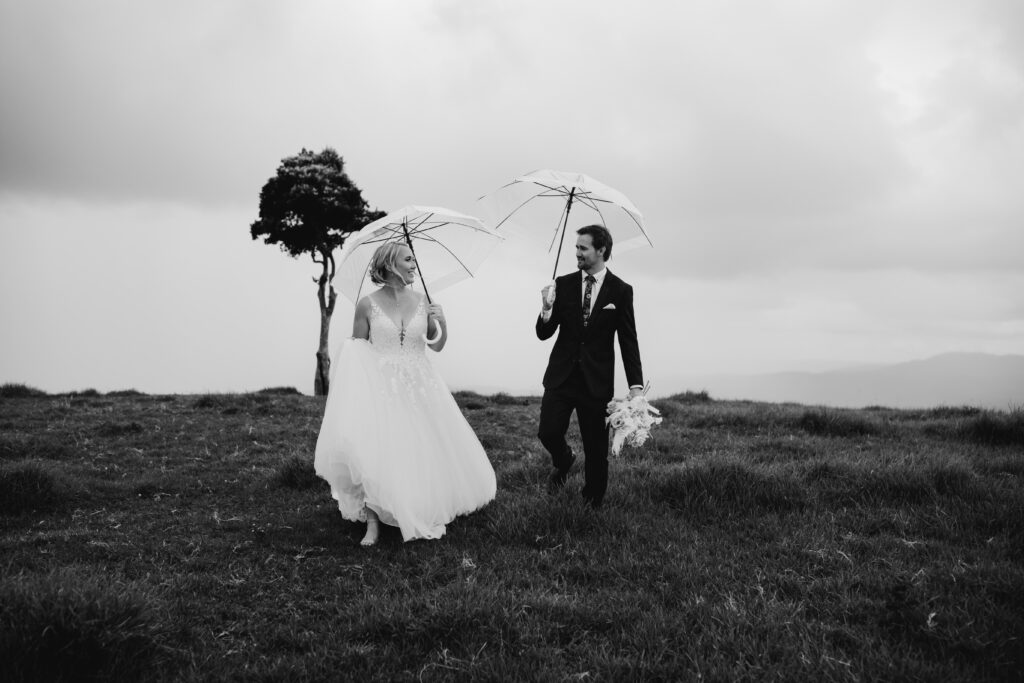 Most suppliers and guests arrive 30 minutes prior to the ceremony start time
Remember, most of the suppliers (and most of the guests) will turn up 30 minutes before your ceremony, and some suppliers don't leave until well after the ceremony has finished and the guests have left – that can be a l-o-n-g time in sweltering heat.
So please be thoughtful of your guests, suppliers and bridal party and have a Plan B that can cater to rain, excessive wind, and the torturous Queensland heat.
So, do what you can to keep everyone hydrated and cool – including yourselves! Everyone will be forever grateful! Trust me 🙂