Woohoo! You're engaged – congratulations. Now comes the super exciting/hard/terrifying/fun part – planning your day.
Planning a wedding involves heaps of details, and having a checklist can help you stay organised and ensure a smooth planning process. Have a glass of your favourite bevie and talk about what you envisage your day will be like – is it in a forest, on a beach, at a gorgeous venue? Is it an elopement, a small wedding or a big wedding. Have the discussion so you're both involved and work on the finer details from there. Check through the wedding checklist below – you can download and print the one page simplified version at the bottom of this page and stick it on your fridge to keep on track (Don't forget to put key dates into your calendar (eg. your legal paperwork due date, RSVPs etc). Don't forget to allocate tasks so you're sharing the work and the commitment. Here's a perfect wedding planning checklist: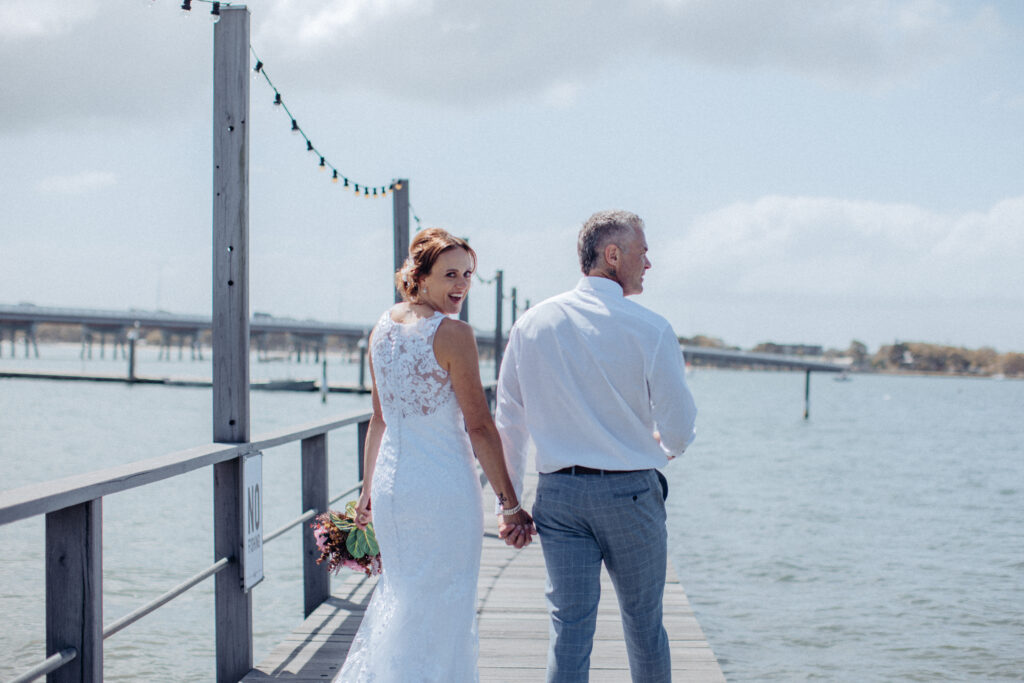 12-18 Months Before:
Set a Budget $$$:
Determine the overall budget for the wedding and allocate funds to different categories (venue, celebrant, photographer). Be realistic about how much you can save during this time to make sure you don't go into debt (unless you're okay with that).
Create a Guest List:
Draft a preliminary guest list to estimate the size of the wedding. It's likely this will change when you start hunting venues for per person costs. There's loads of alternatives – you don't have to spend a squillion dollars.
Select a Date and Venue:
Nothing happens without a date. Because this decade is all about the 20s – there loads of great number combos to create an unforgettable wedding date, eg. 2.4.24 or 24.4.24 – you get the picture. Once this is done think about what time you want the ceremony (when sunset will be for gorgeous romantic photos, what the tides will be doing for a beach wedding etc. then book your reception venue.
Hire Key Vendors:
Secure essential vendors, including a celebrant, photographer, videographer, caterer, and florist. Pre and post Covid means that many of the big ticket items are booked 18 months to 2 years out from the date, so don't dally. Get dialling. If you need help deciding on a celebrant and other vendors, this might help you out.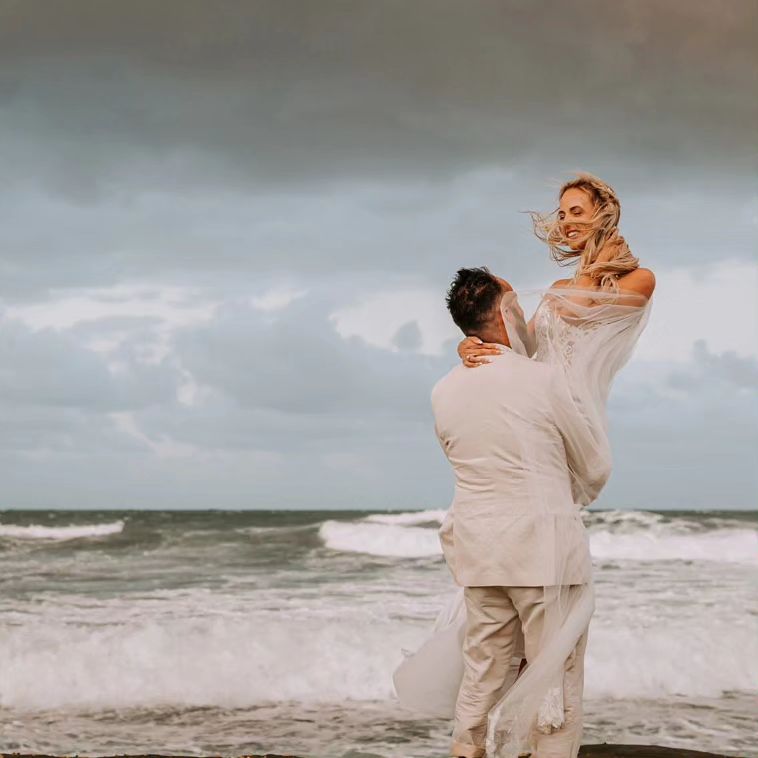 9-12 Months Before:
Choose Wedding Party:
Invite friends and family to be part of the wedding party – remember though that the number of attendants you have will impact the cost of your wedding.
Select Attire:
Begin shopping for wedding attire, including the wedding dress, suits, and accessories that will suit the colour and theme of your wedding.
Send Save the Dates:
Send save-the-date cards to guests so they can mark it in their calendar (especially important for those guests coming from interstate or overseas – they might need to save up for the event.
Research and Book Accommodations:
Look around for accommodations for out-of-town guests (ask them for a discount if there's lots of guests) and then secure a bridal suite for the eve of, and night of your wedding.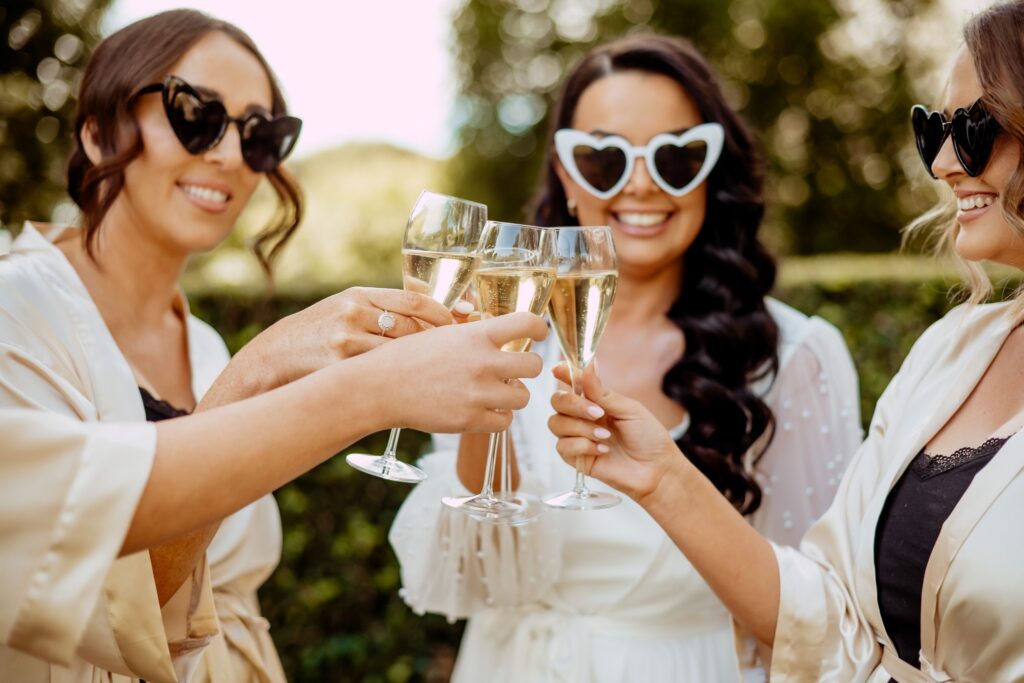 6-9 Months Before:
Finalise Guest List:
Confirm the guest list and gather addresses or emails if you plan on using a wedding website.
Order Invitations:
Design and order wedding invitations and send them out about three months prior to the day. Buy a glue gun if you plan on diy lol.
Book Remaining Vendors:
Hire additional vendors such as a DJ, band, cake, hair and makeup, ceremony styling and transportation. Ask your key vendors for recommendations if you need.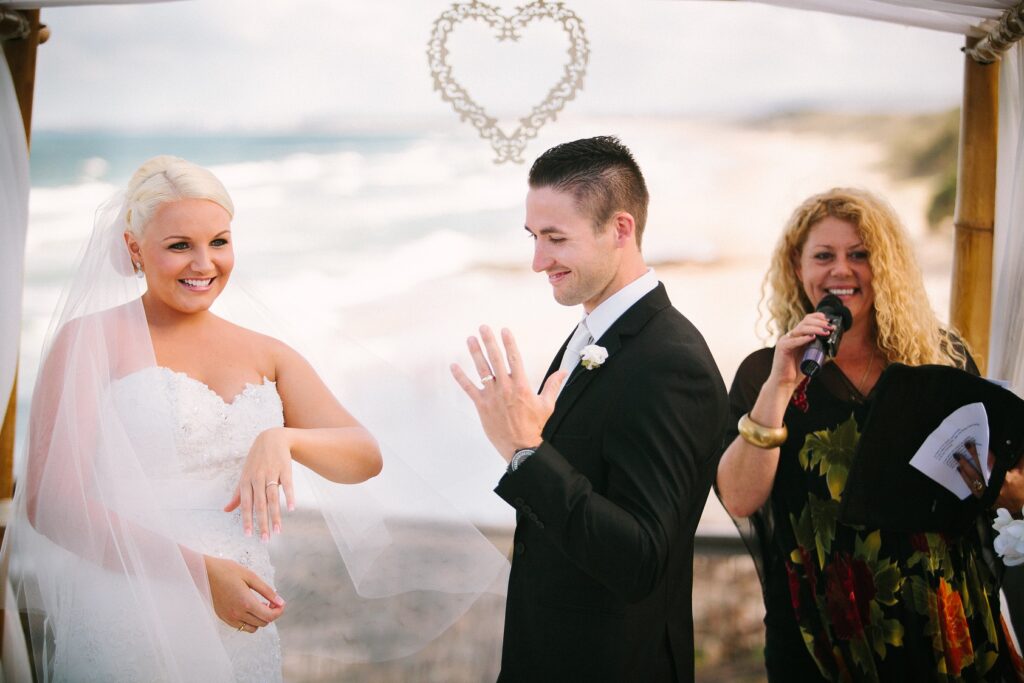 4-6 Months Before:
Plan Reception Details:
Decide on seating arrangements, and reception layout. Make sure you order meals for all the vendors who will stay for the duration: photographer, videographer, DJ or band. It's polite and the venues largely don't charge as much for them.
Purchase Rings:
Choose and order your wedding rings.
Arrange Transportation:
Book transportation for the wedding day. Will the guests need a bus to and from the venue?
Plan Honeymoon:
Research and book your honeymoon. Yippee!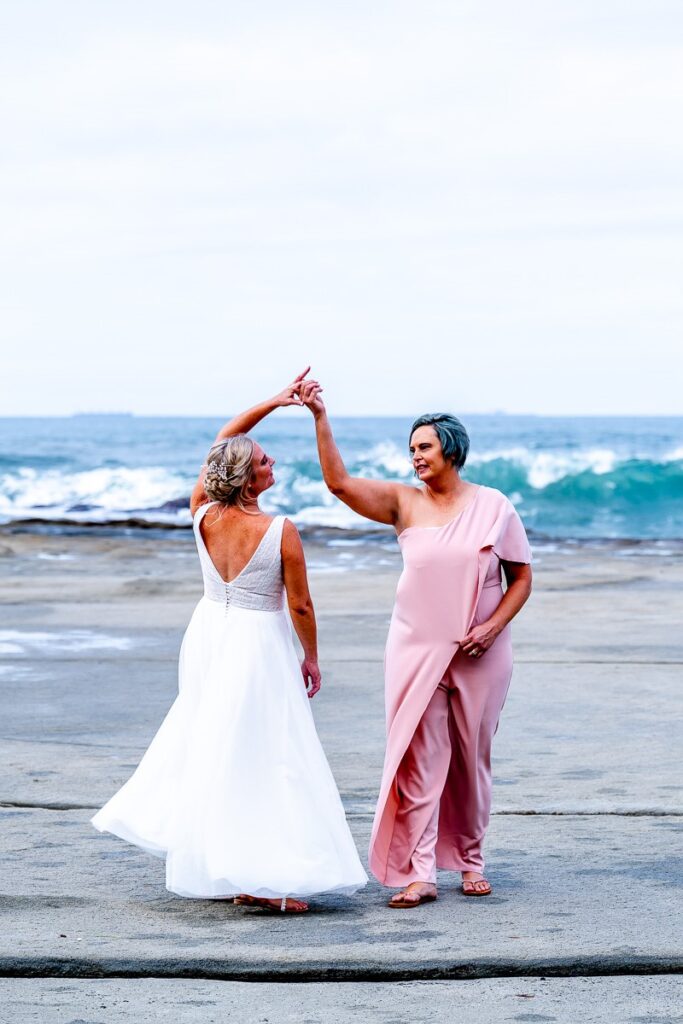 2-4 Months Before:
Order Invitations:
Send out the invitations about three months prior to the day. Make RSVPing easy – one of the biggest complaints from couples is that people don't RSVP – it's very frustrating. Make sure the RSVP is a few weeks earlier than what the venue will need for final numbers.
Order Wedding Cake:
Cake trends are on the move – you might prefer a cheese wheel, donuts, cheese platters or a dessert table for the wedding.
Attend Dress Fittings:
Schedule and attend dress and suit fittings.
Complete your Notice of Intended Marriage (Noim) with your celebrant :
Your celebrant will need your completed, signed and witnessed NoiM a month before your wedding, so if your date is 25.5.25, they'll need it back by 25.4.25. Emailed copies are acceptable though most celebrants will want to meet you prior to your ceremony, plan your wedding and finalise your paperwork – just ask what they prefer (I meet my couples 3 months prior to their wedding and go through everything – we do this either in person or by Zoom. We're also allowed to witness your signatures electronically now = #winning). Make sure you have ID to prove that you are you. Think Passport, Drivers Licence or Birth certificate – electronic copies of originals are allowable – shoot these through to your celebrant.
Confirm Details with Vendors:
Confirm final details with all vendors.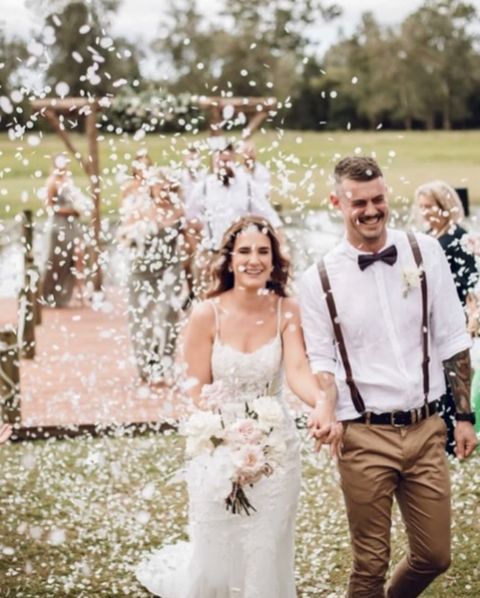 1 Month Before:
Finalise Seating Chart with the reception venue:
Create and finalise the seating chart.
Confirm Timelines:
Confirm timelines with vendors and the wedding party. Here's a draft for you to use.
Pack for Wedding Night and Honeymoon:
Start packing essentials for the ceremony, the wedding night and honeymoon. Think, rings, asprin, shoes etc.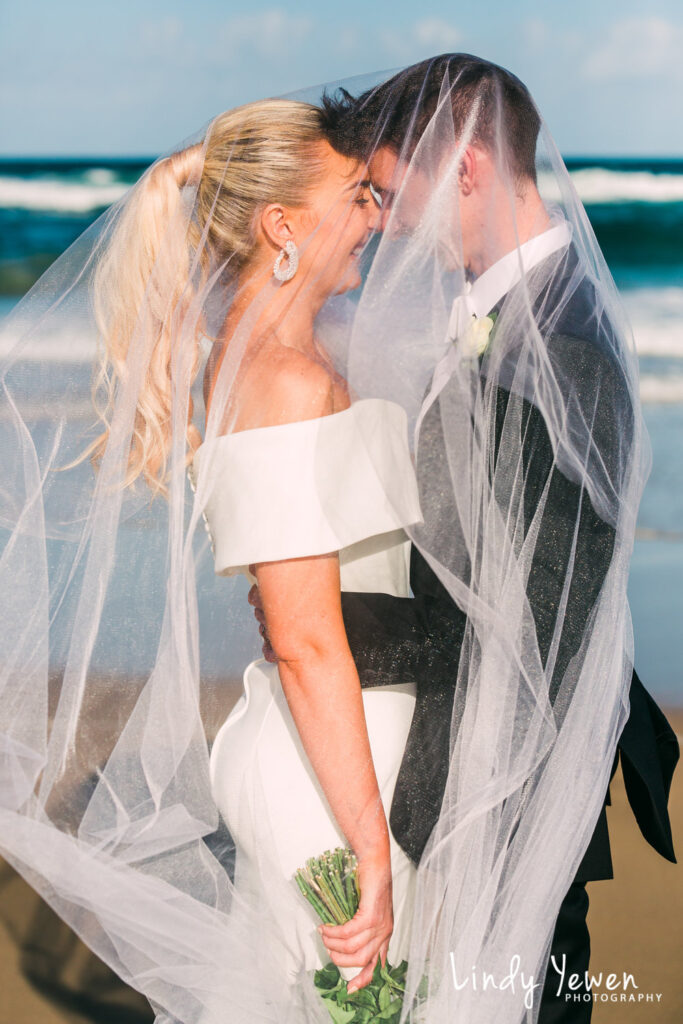 1-2 Weeks Before:
Finalise all payments:
This varies for each vendor – some want payment months in advance, others are okay with weeks in advance. Confirm and make final payments to vendors.
Pick Up Wedding Attire:
Pick up wedding attire and accessories. Exciting!
Provide Vendors with Contact Information:
Email all vendors a contact list and confirm details. Including everyone's Insta and Facebook labels will help them all tag each other in photos to help spread the joy.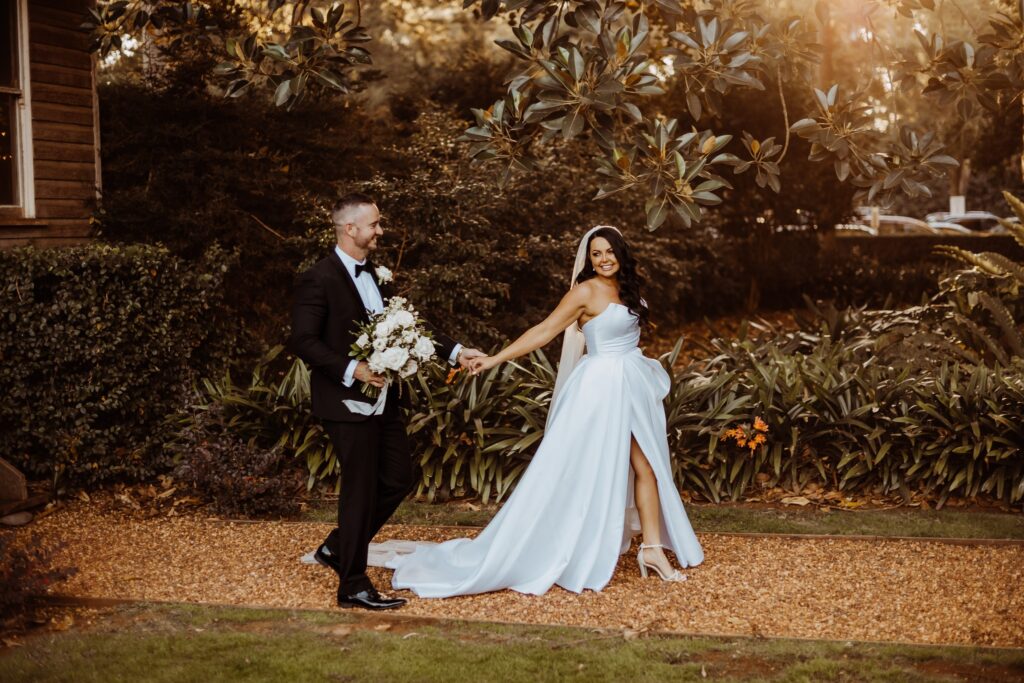 On the Wedding Day:
Get ready, Enjoy your day: and don't sweat the small stuff:
Relax, get ready, and savour the special moments of the day. Remember to eat. Buy flat shoes if you're not used to your wedding shoes and have some pain killers on hand. You've just spent a bunch of time planning this thing, but things can go wrong – if your flowers are the wrong shade – so what. Keep your eye on the prize (your marriage) and just roll with the day.
Remember, this wedding checklist is a guide, and you can adjust it based on your unique preferences and circumstances. Regular communication and teamwork are key throughout this planning process.
Download the simple one page version