OMG! Celebrants are like rabbits – we're everywhere
How, oh how will you find the most awesome celebrant? Well, don't get too stressed about it because I'm going to give you the key.
These are exciting times. You're getting married – the dress needs to be perfect and suit your body type, your hair and makeup need to suit the dress. Your shoes need to match and be comfortable. You choose these things according to personal style and it should be the same with choosing your celebrant. But how should you start?
Step One
Firstly, as a couple, spend some time talking about what you want or don't want in your ceremony. For example, are you a formal or informal couple? Will you break down into peals of laughter if the Celebrant mentions the "twin flames" stuff? Would you like religion to play a part in your ceremony? Don't think you have to – Civil Celebrants marry people according to law not religion. Do you want to be married in a church, on a beach or a park? Is your wedding small or does it include your top 400 friends? What's your budget? Write it all down – you've just started creating the template for your wedding.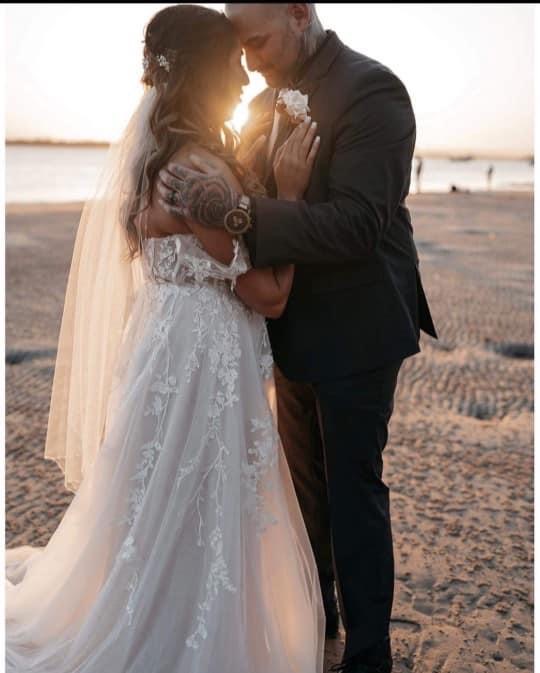 Step Two
Once you've decided on the overall vibe of your ceremony, it will be much easier to choose a Celebrant to match. There are so many options out there and the process can be time-consuming. But a great place to start is by gender – do either of you have a preference for either a male or female celebrant? That's a personal choice but it's one of the first things you can use to filter out what you want versus what you don't want. Next, do you like the idea of an older, fatherly figure – or – do you want someone young and funky?
Now look at the celebrant's advertising – if it's serious and traditional, they're more likely comfortable with that style of ceremony. As a generalisation, their advertising should reflect the preferred ceremony style of the celebrant. If you want light-hearted and fun, their advertising should reflect that. Hint: if they have doves or linked rings in their advertising they're likely on the older side age wise.
You'll notice a lot of celebrants advertise in a 'run of the mill' fashion – they're middle of the road. Ten years ago, I decided I'd be true to myself and I started my advertising "Making Weddings Fun". Interestingly, I've noticed that in the last few years, every celebrant and their dog reckons they're 'fun'. haha prove it I say! Look at their advertising, check their reviews and if you're getting a good vibe then a meeting will sort that out.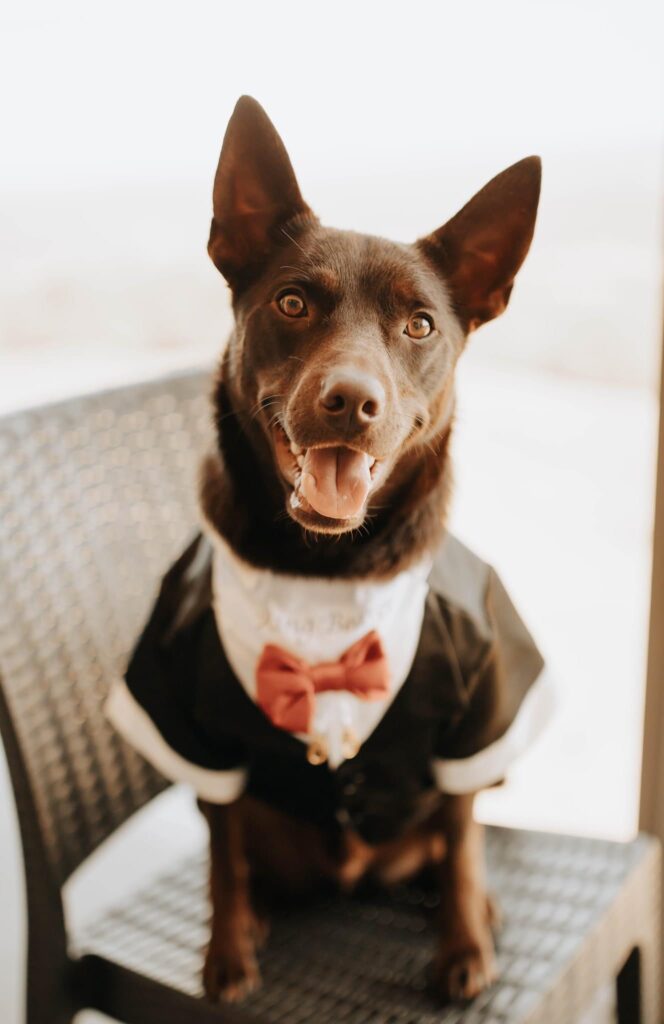 Step three
How much are you willing to spend on the perfect celebrant? In 2023, pricing for a big white wedding (not an elopement or weekday wedding) goes something like this (again a generalisation and this is south east Queensland I'm talking about here):
Awesome, professional and usually the most popular celebrants charge $850+
Middle of the road celebrants charge $500 – $850
Newbie celebrants or the less popular celebrants charge up to $500
Now I want to make it clear that I'm not being disparaging here – I firmly believe in a free market and I don't have a problem with celebrants charging whatever they want – just because you find someone that charges $250, doesn't mean they're a dud! There's a few that charge over $1200 and that doesn't mean they're fabulous. If they're the perfect fit for you, they won't be a dud!
Oh, and some celebrants drop their price for a weekday ceremony – I do, and I don't see anything wrong with that – I'd rather earn something than nothing. Some celebrant friends of mine don't – its up to the individual and you'll need to ask.
What I'm wanting to do here is to educate you and advise not to go by price alone. There's a saying: A person who buys on price alone, is that man's lawful prey. I'm not kidding here! Don't do it!
Check out personality, background and style. Read their reviews the 5 star ones and the 1 star ones and look for patterns in the feedback. Do they have a strong network of celebrants to rely on if something happens to them and they can't do your wedding? Do they have a PA system? Is their car reliable? Do they have a contract? Are they part of a Celebrant's Association? Do they have insurance? Are they registered? Do they have an ABN? Is their email @gmail or is it professional @lynettemaguire.com.au ? How far will they have to travel to get to your wedding? What are their public speaking skills like?
So many questions, but it's important to do your research to find your perfect celebrant.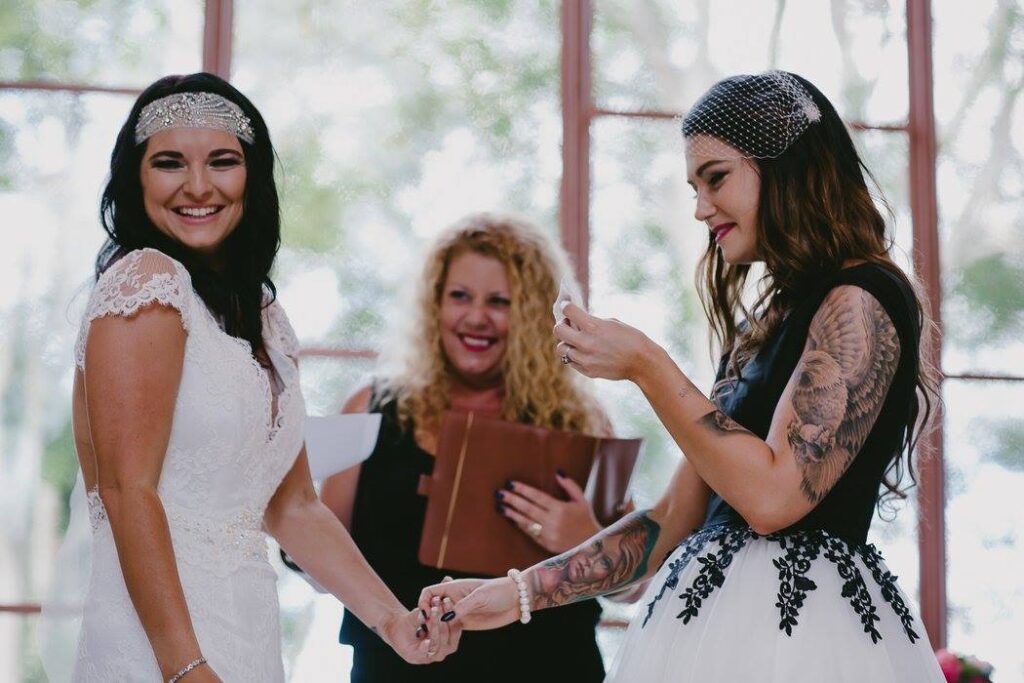 Step four
By now, you've shortlisted three celebrants who you might like to interview.
I think that there is only one essential criteria in choosing your celebrant and it's pretty simple – you must 'click' with your Celebrant . If you don't get on with them – don't hire them. It may take a while but keep looking – the right Celebrant is out there. Use your gut instinct – that's what it's there for. In fact, use it to pick all your suppliers and to just live your life by – I swear it works. I use my gut instinct in the same way when they interview me – and I've instantly loved them, or gotten a bad vibe from them – so have knocked them back.
So, pick up the phone (or keyboard) and contact those three celebrants who fit your criteria –The first contact should allow you to get an initial sense of your compatibility. Ask questions like:
• What's your style (formal, informal, spiritual, religious)?
• What's your fee and what do you include for that? Is travel included?
• Is it okay if I write my own vows? And can you help me with them?
• Do you have some literature, (e.g brochure, fact sheet etc) you can send me?
• Do you have any referrals (past couples) that I could speak to?
(It should be noted that Privacy Laws preclude the Celebrant from giving out client information unless those clients have given their prior approval. However, with your approval, the Celebrant can give your information to the referral couple and they can contact you).
Also, ask how long they've been a celebrant – AND – more importantly, how many weddings they've conducted. Some celebrants only do a few every year, so you might be impressed when they say they've been registered for 5 years, but they may have only done 15 weddings. Don't get me wrong, we all have to start somewhere – but you pay for the experience. You want professional – you more than likely will have to pay for it.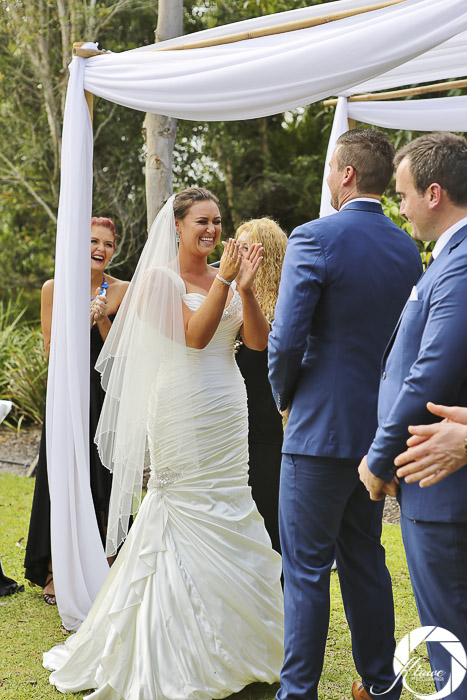 Your celebrant is not a clairvoyant! Tell them what you want, especially if it's important to you! For example, a lot of people say they are spiritual and ask for a ceremony which will reflect that spirituality – what is important here is their understanding of the word "spiritual". I always ask the couple to clarify what they mean – some say religious, others are more the "angels and hand-fasting" ceremonies, whilst others have been more Pagan and I've conducted Wicca ceremonies – all under the tag 'spiritual'. So try to have a clear idea of what you want and make sure that the celebrant has a clear understanding of your vision.
Be clear in what you want
Think "outside the square", capture your personalities and use your hobbies and your humour to add a little bit of you into your ceremony. A great ceremony will reflect you both individually and as a couple and as long as the legal requirements are met during your ceremony, and your Celebrant is willing to be creative with you, you can have almost anything you want. Yes, anything.
Use your imagination! Have fun and if you're stuck, ask your Celebrant for some ideas to get you going.
Good luck! xx