Bribie Island is a popular destination for couples wanting to elope or plan their big white wedding, and there are several council-owned spaces that are sought after for weddings, elopements or popups.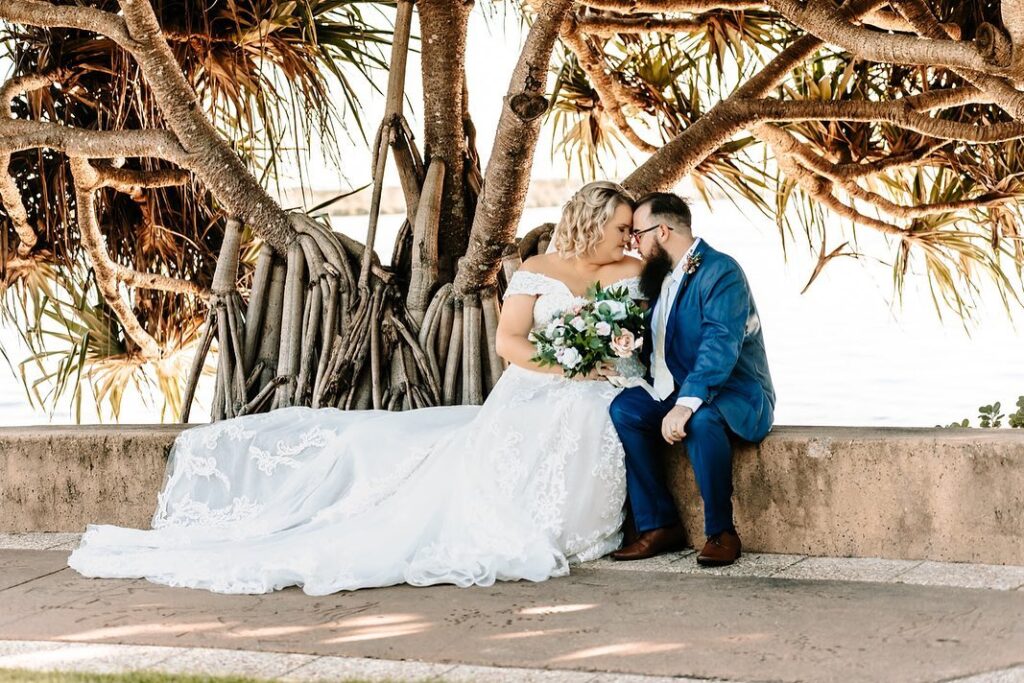 Bribie is situated 1 hour and 20 minutes north of Brisbane airport, and 2 hours south of Sunshine Coast airport. The island books out during holiday season and is a popular destination for 4WDs along Ocean Beach, Woorim.
If you're wanting to plan a wedding here, Elope to Australia is the most popular wedding planner on the Island and they know the best suppliers to the area, so they're the perfect choice to help you plan your wedding day. One of the hardest things about choosing a Bribie Island wedding, is where to hold the ceremony.
Here are some of the most popular council-owned places to marry on Bribie Island, they each have a natural beauty and are all accessible:
Sunset Park, Banksia Beach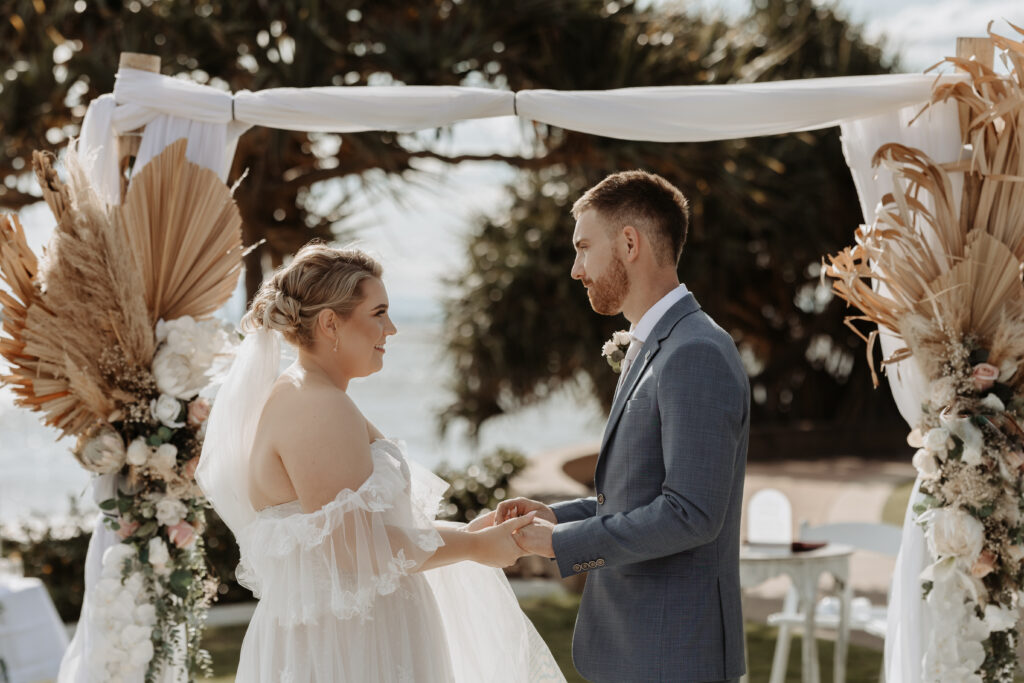 Probably the most popular wedding choice on the Island, it is somewhat private with beautiful park like gardens and lawns overlooking the Pumicestone Passage with the Glasshouse Mountains as a backdrop. Sunset Park has walking paths and is the perfect location for sunset photos with a water backdrop – a rarity along Queensland's coastline. A downside, is the parking isn't great.
Banksia Beach Foreshore, Banksia Beach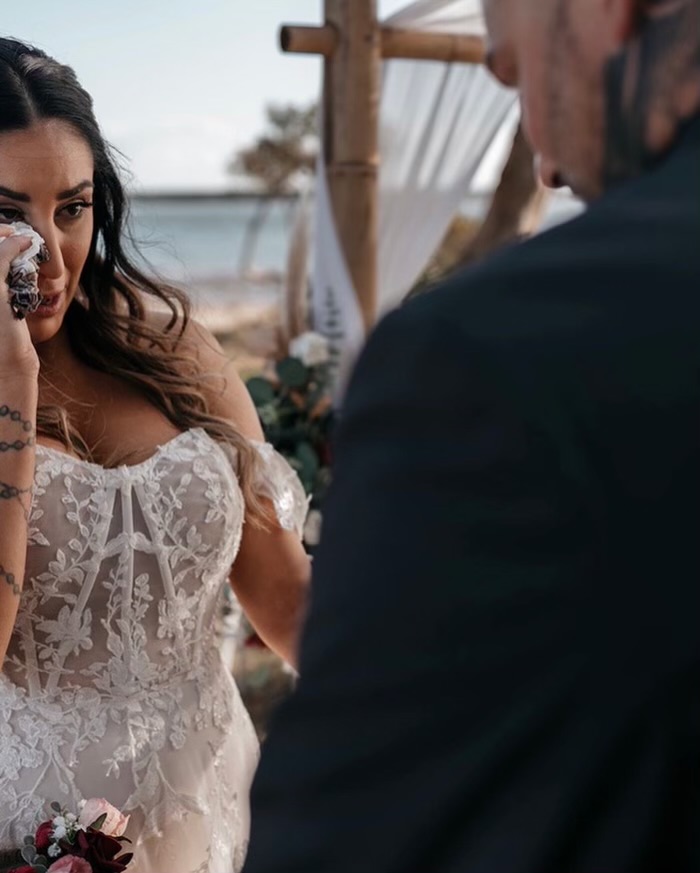 The Banksia Beach Foreshore is another waterfront location that offers scenic views of Pumicestone Passage. It has open grassy areas, walking paths, and access to the beach, making it a popular spot for beach weddings and outdoor ceremonies. The area is very Australiana with beautiful gums and other flora, and the parking is great.
Bongaree Foreshore, Bongaree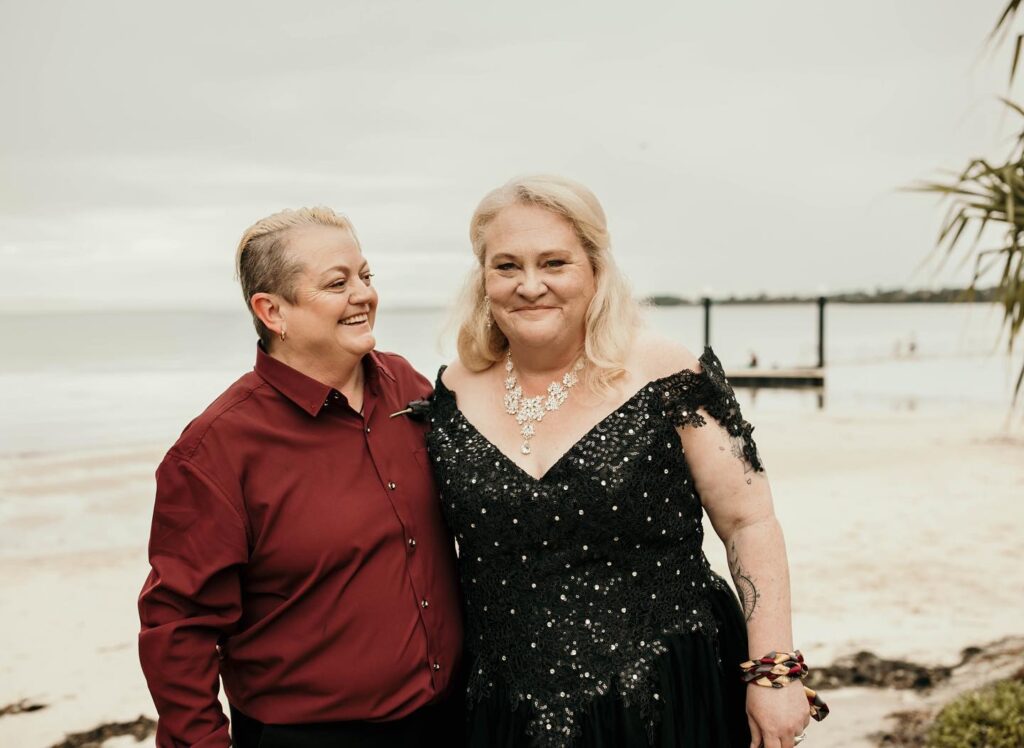 The Bongaree Foreshore is a picturesque waterfront area that stretches along the Pumicestone Passage. It offers beautiful views, grassy areas, and paved paths, making it a popular choice for outdoor weddings. There are several spots along the foreshore that can be used for ceremonies and celebrations. There's some fabulous big trees you can marry under, and there's parking within walking distance.
Brennan Park, Bongaree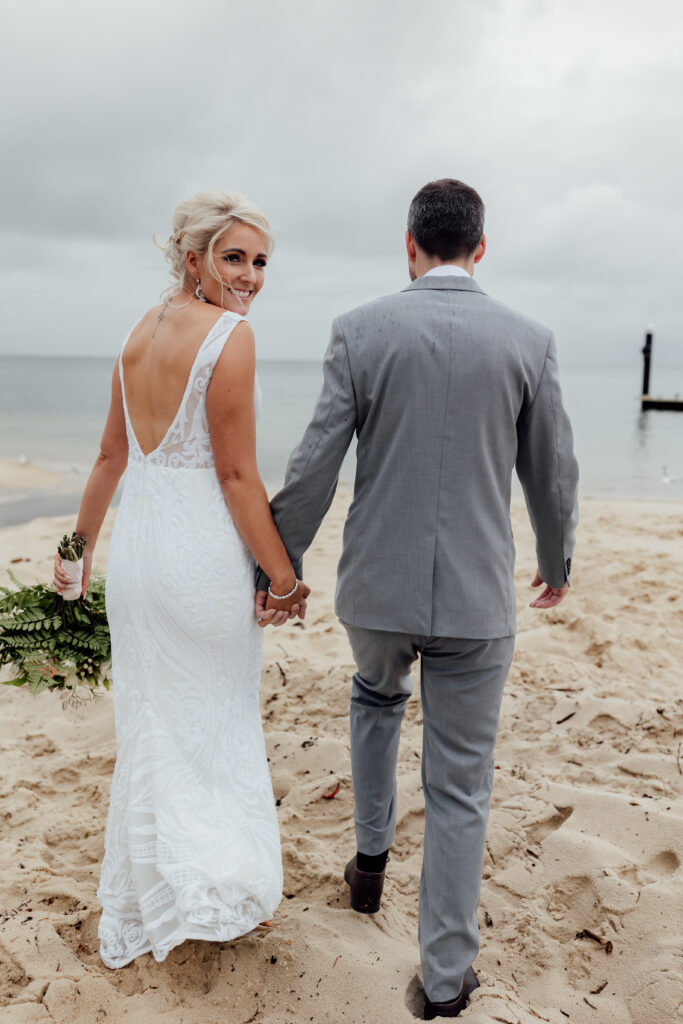 Located in the heart of Bongaree, Brennan Park is a large park with lush greenery and shaded areas. It has a gazebo and picnic shelters that can be used for wedding ceremonies or receptions. The park also provides ample space for outdoor activities and photography.
Sylvan Beach Esplanade, Sylvan Beach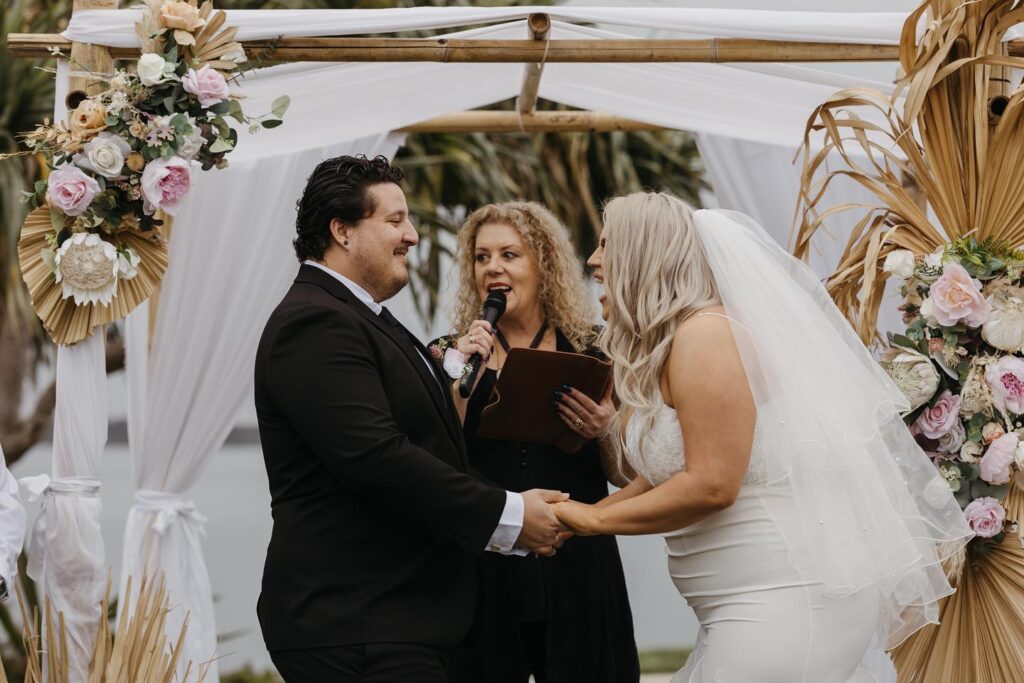 This waterfront location offers stunning views of Moreton Bay and is perfect for couples seeking a beach wedding. It provides a picturesque backdrop with golden sand, gentle waves, and beautiful sunsets.
Edwin Schragg Lookout, Woorim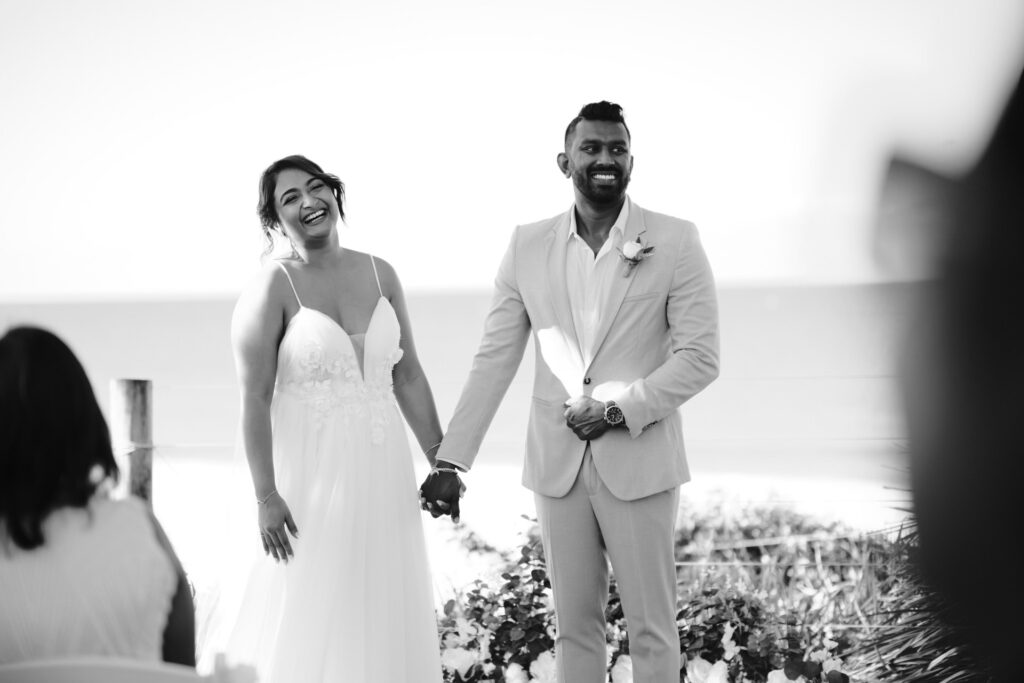 Oceanside at Woorim, the Edwin Schragg Lookout provides couples a grassed area to have their wedding if they wish to avoid the sand. The area is elevated and close to the Bribie Island SLSC if you're looking to have your reception there. Edwin Schragg Lookout is also close to accommodation and the Woorim town centre and pub.
Vietnam Veterans Park, Bongaree
Opposite the Bribie Island RSL, the VV Park offers some lovely areas to marry in this quiet suburban neighbourhood. It's perfect for couples wanting a garden wedding and who are having their reception at the RSL. This location is also just a quick drive to Red Beach for stunning beach photographs.
When planning to use council-owned places for your wedding, it's important to contact the local council to inquire about booking procedures. Currently (May 2023) the cost is around $140. Your wedding ceremony location can be booked for a maximum of three hours and it's recommended that you submit an application at least eight weeks before the ceremony. Applications can be accepted up to 12 months in advance. Council also requires you to have PL insurance of $20,000,000 and to complete a Risk Management Assessment. They will provide you with the necessary information and guidance to ensure a smooth and successful event. Don't let the paperwork get you down – a Bribie Island wedding ceremony is totally worth it.