Over 10 years ago (almost to the day), I married Sandi and Grant. One of the joys of what I do is that I often maintain friendships with my couples long after their wedding. And so it is with Sandi.
In her early 20s at the time, this amazing young woman styled her own wedding, and designed and hand sewed her own wedding dress. She was very pregnant at the time and I was so impressed with her, her attitude, and her laid back creative self. She was (and is) simply stunning. The great thing for everyone else is that Sandi's creativity, tenacity and passion meant that she started what is now one of the Sunshine Coast's best wedding florists, Willow Bud.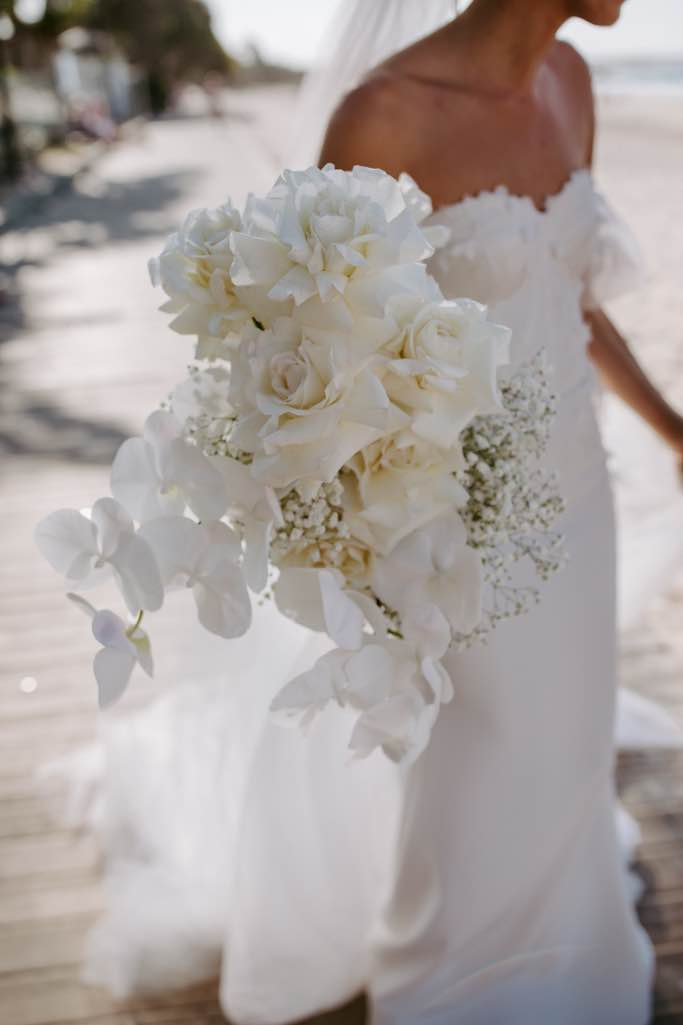 Willow Bud is fast becoming renown for their divine floral installations and dreamy wedding bouquets.
Sandi's romantic style is so stunning and she's always on the edge of innovation in the industry and it's a real pleasure when I scroll through my Fb feed and she's posted about another stunning wedding. Lucky brides.
Contact Lynette for more wedding supplier recommendations.