Four years ago (almost to the day), I married Sandi and Grant at Clio's at Rosemount.  One of the joys of what I do is that I often maintain friendships with my couples long after their wedding.  And so it is with Sandi.
This amazing young woman styled her own wedding and designed and sewed her own wedding dress.  She was (and is) simply stunning.  The great thing for everyone else is that Sandi has stretched her creativity and artistry and is now a florist, and owner of Willow Bud.
Sandi's romantic and vintage style is so refreshing.  My favourite flower is the peony (it's like a huge rose on steroids) and whenever I see Willow Bud flowers I think of peonies … makes me happy because if you know your flowers, you'll know peonies are only available for a very short time of the year.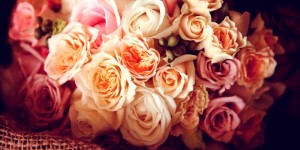 Check out Sandi's artistry on Facebook :  https://www.facebook.com/pages/Willow-Bud/211285762330731?ref=ts&fref=ts
and her website:  http://www.willowbudweddingflowers.com.au/
and if you LOVE her work (and you will) tell her I sent you  🙂
Phone: 0424 542 162
Email: sandi@willowbudweddingflowers.com.au