Yes, I sure do.
I went to a funeral recently and frankly, I was so disappointed by the Celebrant – zero public speaking skills, zero personal presentation and care factor? You guessed it – Zero.
The person everyone was there to say farewell to? Well, she deserved more than that.
Tell me, when you pass away, do you want some random up at the lecturn just saying the "same ole same ole" about you and your life? Of course not? And your loved ones don't deserve that either (even if you didn't get on.)
The person you're farewelling is three dimensional – more than just a mother, father, brother, son – everyone who sits in that chapel, or who stands on the beach, has different memories and reasons for being there. Let's capture THAT. Let's try to truly capture that life.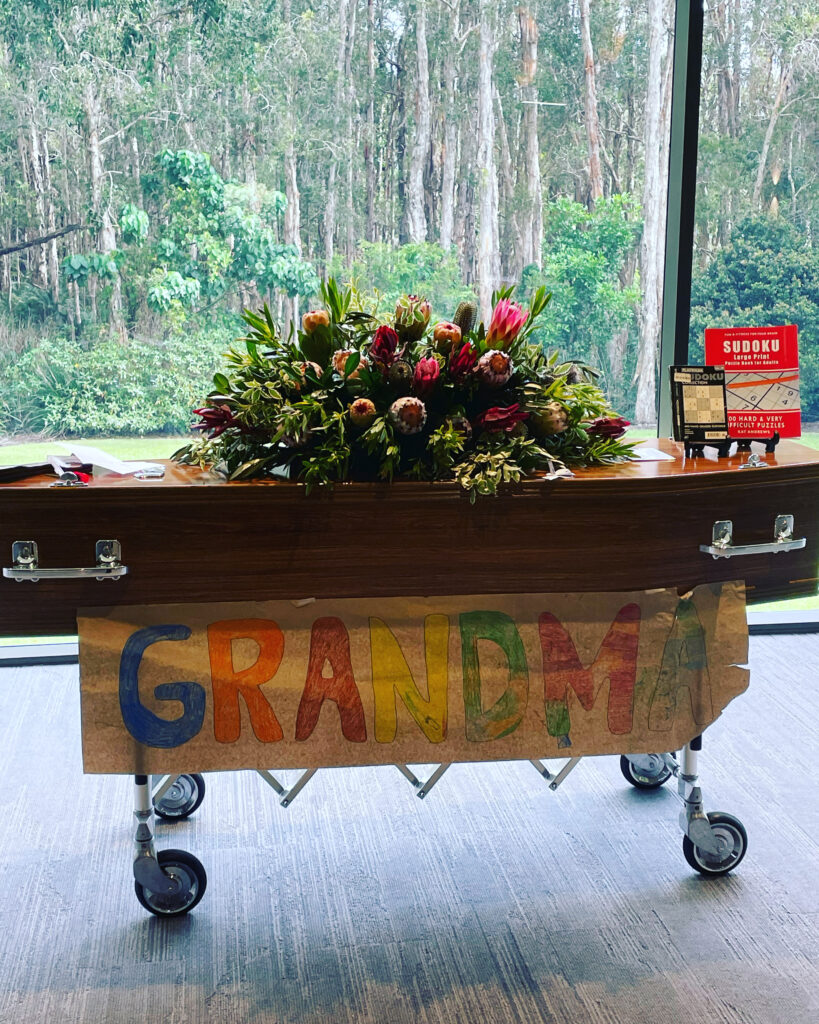 So, my promise to you is: If you book me for a funeral or life celebration, I will deliver a sincere, loving and honest funeral service – we'll unfold and explore a life and we'll get all the guests remembering the good times, the not so good times, along with those embarrassing moments (we've all had them) and just have a good old heartfelt and caring ceremony. We'll laugh a bit and cry a bit and we'll keep it real.
Did you know you don't have to have a funeral? It's true. You can skip the chapel and head to your loved one's favourite place – the pub, the beach, the hinterland … and have a farewell service or wake.
I've married a 100 year old gent who had an amazing life, a still born baby who didn't have a chance at this life, suicide victims, drug overdose victims, cancer victims, prisoners – you name it, I can help give your loved one a wonderful and loving send off to the next part of their journey.
For funerals, wakes, ash scatterings on Bribie, North Brisbane or Sunshine Coast, give me a call. I promise I will not do boring and and I will definitely give you, or your loved one, the farewell you deserve.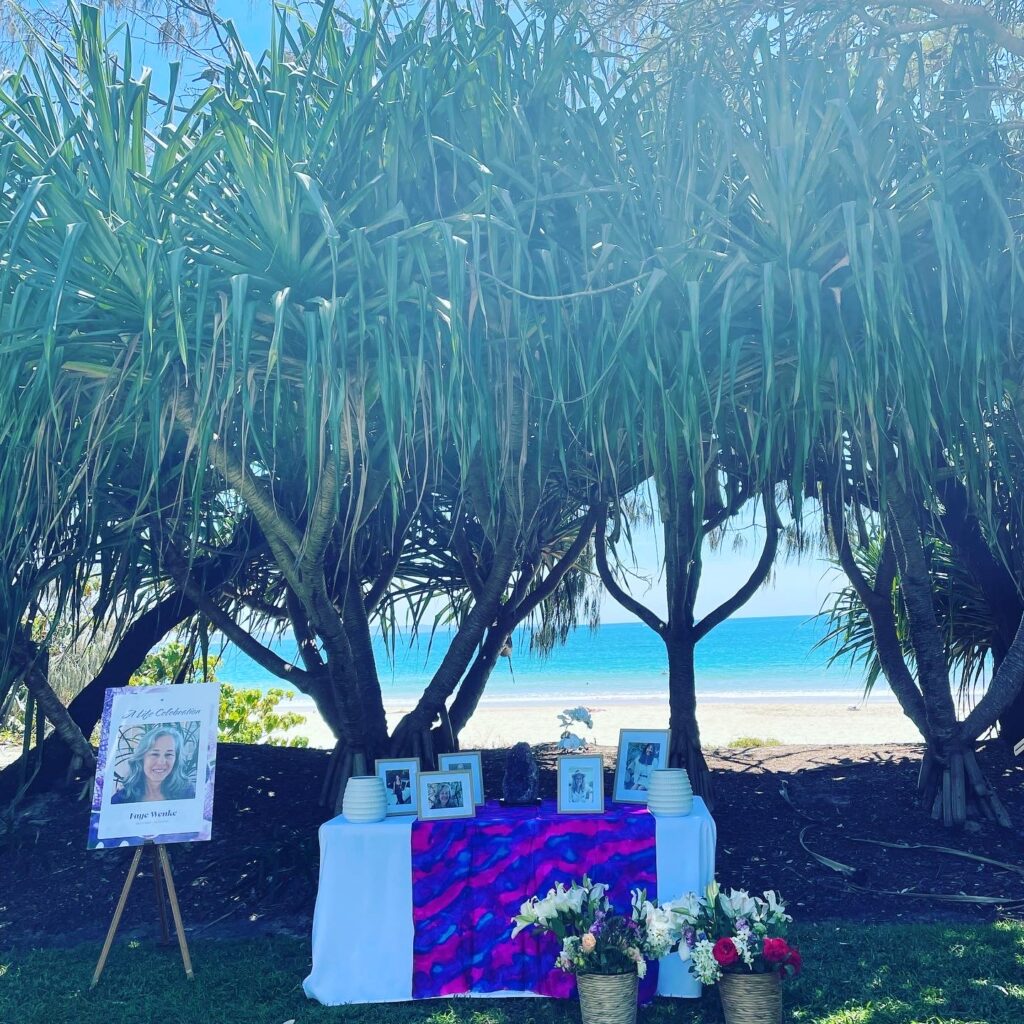 Some funeral ideas requests I've had – just to get you thinking:
"Lynnie, after the service I want you to run out the front and hose the guests as they're leaving".
"Harleys. Give me Harleys … oh … and strippers! Make sure there's strippers."
"No tea and biccies for me. I want whiskey and Irish music."
"Play Somewhere over the Rainbow for me – because that's where I'll be."
"Lynnie, I want Christmas carols played and my casket to be wrapped in tinsel."
"Make sure I'm actually dead. Stick a pin in me or something."
Capturing their essence! That's what I do.