That crispness in the air is a fabulous sign – Winter is coming and it's one of my favourite times for weddings.
Summer weddings should be avoided because our weather can get super hot and humid, there's cyclones and storms, and it can all be quite overwhelming for the guests waiting around for the bride in the hot sun. I've had weddings where people have fainted in the heat, and one particularly hot February, the bride's spray tan melted in drips down her neck and arms. Everyone was uncomfortable and couldn't wait to get into air conditioning for a cold beer.
The shoulder months of Spring and Autumn are when the wedding season on the Sunshine Coast really kicks in – not too hot, and not too cold. But because it's super busy with weddings, getting the suppliers you want may be difficult unless you're flexible with the times/dates – and some vendors put their prices up because, well, because they can.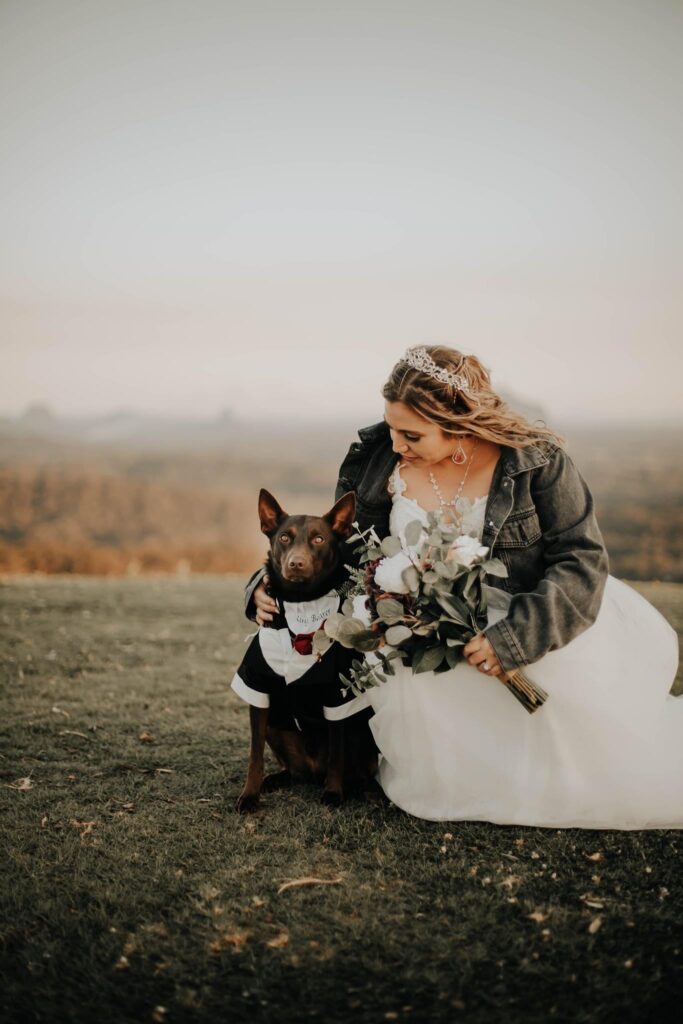 So, for many reasons don't discount having a winter wedding – they're my favourite. A June wedding is just so stunning and it's my favourite month for weddings. July can be a tad colder at nights: but just imagine a reception up in the hinterland with a toasty, romantic fire … mmmm! magic. One of my fave weddings was a few years ago and the bride wore a beautiful gown which had a detachable 'faux' fur shawl – she looked stunning and oh, so classy. The days are delicious: no sweaty guests (or celebrants lol), the boys can wear gorgeous woollen suits, brides and their gals don't need to worry about limp hair and sweating their makeup off. And no-one smells bad.
One thing to remember though, is that because sunset is earlier in Winter, the standard 3pm ceremony start will usually need to be earlier – say 2pm, so you have lots of lovely light for your photos. Let me know if you need some advice as to when's the best time for your ceremony – irrespective of when you're getting married.
But, winter is still not an overly popular time and most of the wedding industry takes a bit of a breather before we hit the ground running again in August – November. You may even find that some wedding suppliers discount their rates over winter … just sayin!